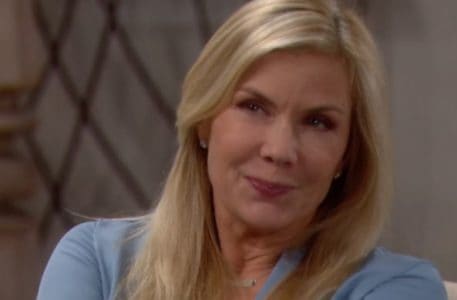 The Bold and the Beautiful spoilers tell us that Brooke is going to have a sit down heart to heart talk with Eric. He is not going to like what she has to say, either. She is someone he respects a great deal. He listens to her and takes her advice. And he is not going to like hearing that she doesn't believe he is doing the right thing by helping Sheila. Knowing that even she feels Sheila is a bad news kind of situation might just make him change his mind. Or maybe it won't.
Because he might just be too upset with her for not telling him what she knew about his son and wife when she decided not to marry Ridge. He might decide she's just as guilty of lying as the rest of them and not take her seriously. Either way, though, she's not going to stay quiet about how she feels and what she knows. And that's going to be a big deal to him.
And that's going to be very interesting. Will Eric learn to listen to her? Will they work to get this woman out of he and Quinn's life for good? Or will they end up figuring out a way to make things even worse for all of them? We don't know where this is going to go. And we can't wait to see how it goes. We hope that things turn around and she's gone.