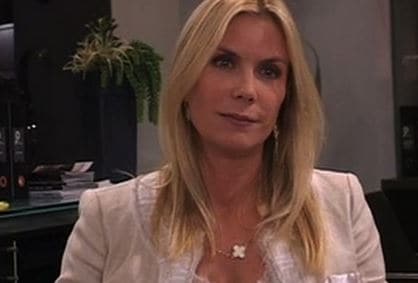 The Bold and the Beautiful fans know Brooke and Ridge are well on their way to walking down the aisle to exchange vows — again — in front of their friends and family. Brooke's now planned three weddings in less than six months. One didn't happen, one did, and now she's on her third. This is interesting. She's hoping that by speeding up the planning process and making things happen right now, she can help Liam and Steffy learn that they can forgive one another.
Well, we know Steffy has no one to forgive. She needs Liam to forgive her, and Brooke knows that by getting them involved in the wedding planning process, she can be an example to them of what can happen with love when you make the decision to forgive, forget, and move on. There is nothing she'd like more than to see this young couple work things out not only for themselves but also for their unborn baby.
And now we have to deal with that and what it means, though we don't see Liam changing his mind at all about this. Maybe if his wife had slept with some random man he might be able to forgive her more easily. However, she chose to go to bed with his father, and he's not so sure he can forgive that kind of situation, and we can't really blame him. It's a big deception, and it's not something you can just forgive and forget.