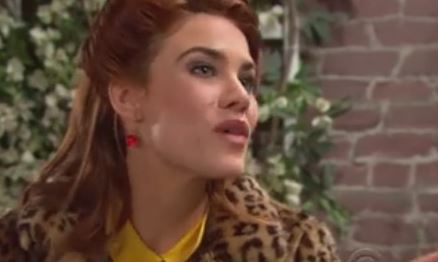 The Bold and the Beautiful fans know that Sally and Steffy are a match that will never go away, and things are going to turn from bad to worse in Monte Carlo now that both fashion houses are there to see who has the best line and who has the best situation going on. We know that there is a chance Sally could outdo her arch nemesis, but at what cost to her? She and Thomas are in a good place, but his sister is gunning for him and Sally to end their relationship.
We know that Bill is going to have a few ugly words for Sally when he sees her out sight-seeing. He will tell her that she can't get used to this kind of lifestyle. Does she know what he is insinuating? Does she know he means she shouldn't get used to being with Thomas and being with someone who has a lot of money and the ability to show her this kind of life? Or does she know he means that she shouldn't get used to having a fashion business that takes her places like this?
If he and Steffy have their way, he means both. He wants to see her relationship fail so that his niece can have her baby's daddy back in her life and so Sally's business fails and he gets the building he wants from her family. Will he win? We hope not, but Bill is a sneaky man who does get what he wants more often than not.