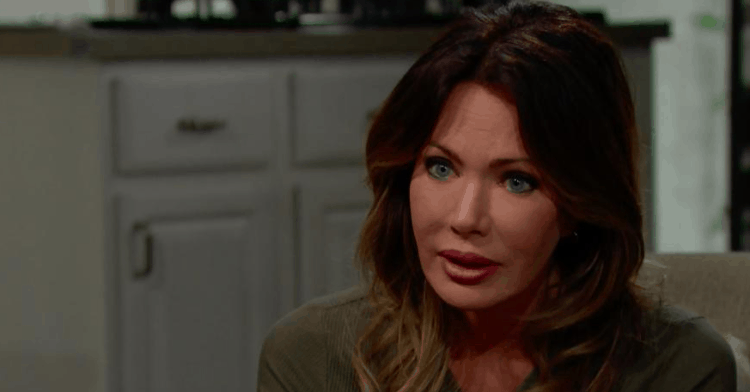 The Bold and the Beautiful fans are not surprised that Taylor doesn't want to bother with her own life as much as she wants to focus on her daughter's life. We aren't surprised that she is encouraging Steffy to get back together with Liam. Liam, who could not decide between herself and Hope, and Steffy made the decision for him. We are not shocked by any of this. We are not shocked that they all think this is the best idea. We are not shocked that her mother wants her to be with a man who is only trying to be with her because his own wife wants him to be with another woman because she's feeling it's better for his baby than it is for her to have a husband. And that's not okay. Taylor isn't listening to her daughter, and neither is anyone else. They are all a mess, and they are all focused on everything around them.
But what about everything else? What is going on with Sally and Wyatt and the fact that Donna and Justin asked them to get on board with fixing up Katie and Bill, who we don't think need that kind of help, just for the record. We think they are doing just fine on their own, to be very clear. We think they are on their own with this one, and we think that they are doing well. We aren't sure what they want from one another, but we do think that they are on board with this setup and they should just focus on their own lives for the moment. We think Flo and the fact that Thomas is coming back to town soon will be problem enough for these two young loves.
What's Happening on the Bold and the Beautiful
It's official! @don_diamont has been the one and only Dollar Bill Spencer on #BoldandBeautiful for 10 years. 💵 This is a photo from his first day on March 13, 2009! Tweet Don a congratulations. 🎉 pic.twitter.com/X9ZQnoy2Hw

— Bold & The Beautiful (@BandB_CBS) March 14, 2019
Happy decade, Dollar Bill.
What's Next on the Bold and the Beautiful
https://twitter.com/BandB_CBS/status/1104743712511320065?ref_src=twsrc%5Etfw
It turns out that Thomas is home, and he is looking to make some changes to his life. We don't know that his family will be all that happy to see him when it finally comes out why he is home, but we also know that they will be happy to see him in the meantime. We know one person who will not be happy to see him, and that just happens to be Sally. She was with him in New York for some time trying to make their relationship work, and that's all that is going on in her past. She's not looking to revisit that in any way, but she is looking to move on and forward with her own life with Wyatt. And seeing Thomas will make her life a little more difficult. She's been spending some time with Steffy and the kids with Wyatt, and this is going to be awkward for her, but will it cause problems in her relationship with her boyfriend?
Bill will also feel bad when he finds out that Thomas is home, and he will feel guilty about what he did to Thomas. He did not want him to date Sally a year or so ago, so he lied to him about what was going on with his own niece, Caroline, so that Thomas would leave to be with her and to have time with her and their baby, and this is going to come out right now. It's been a long road they traveled, but perhaps it will finally all come out and they will have something to do about that.
Stay tuned for more The Bold and the Beautiful and be sure to check out TVOvermind daily for the latest The Bold and the Beautiful spoilers, news, and updates.
Tell us what's wrong with this post? How could we improve it? :)
Let us improve this post!