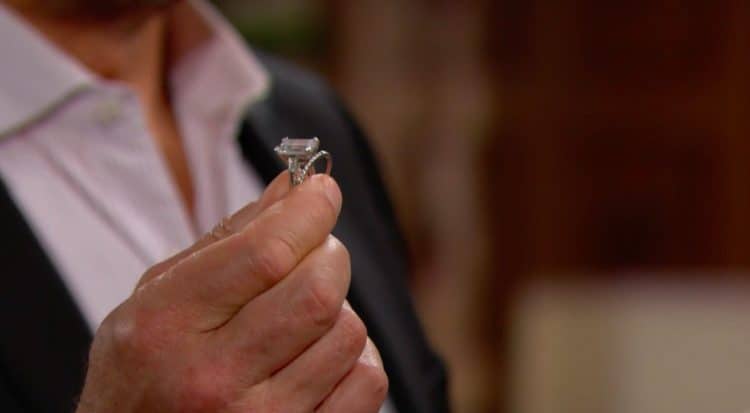 Bold and the Beautiful fans are not sure how things will work with Thomas and Douglas. They are in a very precious place right now. Thomas made some promises to his son that we just aren't sure he can keep, but we don't know how else they will get through this. He did tell his son that he will be the father he needs, do the things that a father should do, and he will not allow anyone to take him from him. Of course, this is all after Hope came to him and told him she's not sure that he can be the kind of father that Douglas needs and that she is going to fight to become his mother and allow Liam to become his father. Her mother is helping her, and Ridge only just found out what is going on. He's not thrilled about it, either, and he's not going to allow this to happen.
He might be fighting a hard battle with his son and daughter as Steffy seems unable to forgive her brother for all he did to her and their family. She is not wrong to feel this way, but she has to figure that her father is not about to let this go and see things work out any other way. He wants to see his family happy and together, but we just don't know that she is going to be able to handle things right now. Hope is not happy that Liam allowed her to see her baby, and she's not understanding of what is going on in their lives. She's needing a bit more time to get her own feelings in check, and Hope is not being very kind about that to Setffy. It's all a mess.
What's Happening on Bold and the Beautiful
It's a hard day for Hope. 😢 #BoldandBeautiful pic.twitter.com/HD9KEjI5Pm

— Bold & The Beautiful (@BandB_CBS) October 25, 2019
Isn't it always, though?
What's Next on Bold and the Beautiful
A custody battle puts a husband and wife at war. 💥 It's all happening this week on #BoldandBeautiful. pic.twitter.com/6vVTLUk8uR

— Bold & The Beautiful (@BandB_CBS) October 20, 2019
Eric is going to come out and make some big appearances today, and it's going to be interesting for everyone. He's going to learn a few things, and he's not going to be very happy about it. Remember when Eric and Stephanie were together, and all she did was try to ruin Brooke's life, and vice versa? Well, he will learn from Ridge that history is repeating itself, and that Brooke didn't learn anything from that mess while it was going on in her life. She's taking after her one -time mother-in-law and she's doing the same thing to her stepson, and it's not going well at all. She's trying to take a baby from a father who needs help.
Eric is not going to be impressed by this, and we can assume he might have a situation in which he decides he needs to speak with both Brooke and Thomas. We don't know, of course, how that will go and what it means. Ridge is also going to find that Shauna fell asleep in his bed, and it's going to surprise him. He might not know what to do, but we do hear it will lead so some interestingly funny stuff, and then it will all turn passionate and interesting. Will they hook up once and for all? And will Brooke find out? Will Ridge even care now that he knows what his wife is up to with his son and her own daughter? Will he even want to continue this charade of a marriage any longer? We aren't sure, but Shauna will probably end up happy.
Stay tuned for more The Bold and the Beautiful and be sure to check out TVOvermind daily for the latest The Bold and the Beautiful spoilers, news, and updates.