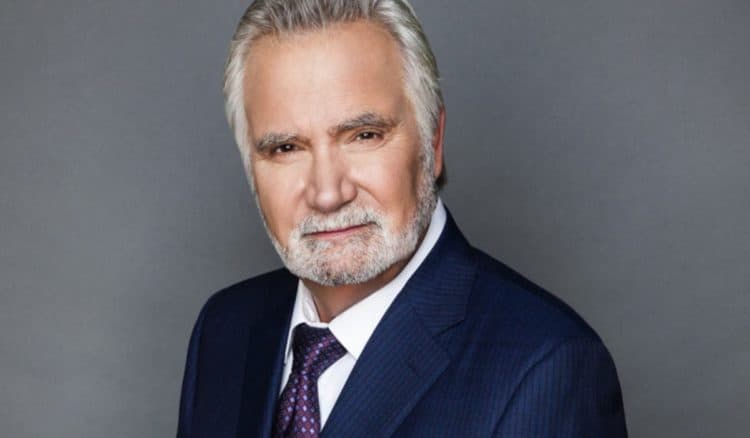 Bold and the Beautiful fans are not always happy with the way characters develop and how they make us feel. There are some who have not been around all that long since the show has not always been on the air. It's one of the youngest shows on television in the daytime genre, and it's one that makes fans sit on the edge of their seats for a half hour every day. It's something that we can see with everyone, and there are a few people who just feel like home to us. They aren't necessarily the best of the best or even the characters we love the most, but there is something about them that makes us feel as if we are home when we see them. Do you agree?
Eric Forrester
He is the patriarch of the entire show, and that makes him the man who makes us feel most at home. He is someone who opens his home to everyone, all the time, and we can imagine ourselves there with him and his family at his parties. He's had his ups and downs, and he's had his moments, but those are what work for us. He is one man who always feels familiar to us, and that is why we love him so. Everything about him says LA to us, and it makes us remember the days when things were a lot simpler for him and his family. We loved those days and what they entailed for all of us, and that's what we love so much about him. He feels familiar when we turn this show on, and seeing him makes us all feel good.
Ridge
He may not be the man who was here originally, but he's still home to us. He is still the young man who will do anything to be with the woman he loves, even if the woman herself changes on the regular. He is a man who will do anything for his kids, who will fight to the death to maintain his family name and all that it means, and he is a man who just makes us feel like we could be friends with him. He's someone who is not good to those who are not good to him first, but he could be an excellent friend who does anything for anyone if he is in good graces with you. We love that, and we do welcome that. He's one of the biggest reasons people love this show so much.
Brooke
She's a mess, and we rarely agree with her, but that is the beauty of so many things. That is what we love so much about so many people, and it's what we feel most comfortable with. We love that she is who she is, and she does not make apologies. We also love that she is a woman who never feels as if she should not go after what she wants even when it's not the right thing to do. She never backs down. She never feels as if she is wrong about anything, and she is afraid of everyone. She's someone we love to hate, and she's going to make us love her even more over the years. We might not even feel that LA is the same without her, and she makes the show. She's the woman we love to see, and that's what makes her feel so much like home to us when we watch the show. She's a mess, but she is all of our mess.
Bill
We love him. He's not been around all that long in comparison to some of the other people around here, but his office and his life feel like home to us. The way he does things, the way he feels as if he can get the world to work for him, the way he feels when he does things that make him feel good about life; he is just that good to us. He is always someone we can count on to be the man he is without question, and that might just be why we love him so much. This is one of those things we cannot change.