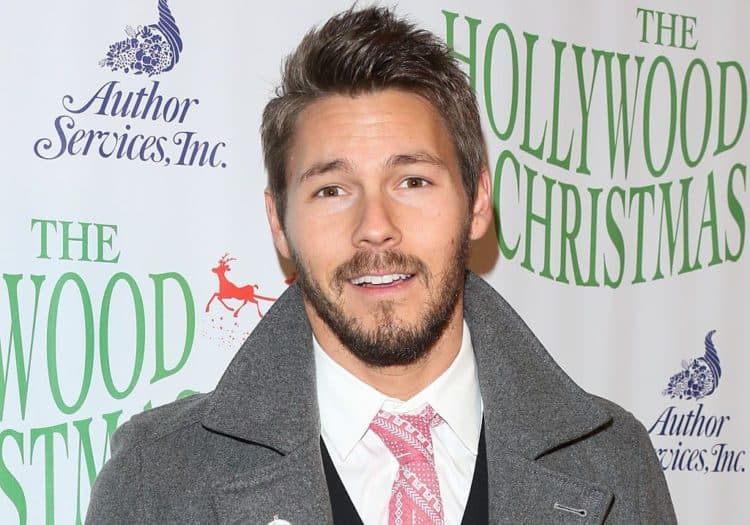 The Bold and the Beautiful men are some of the best in the business, and we say that without bias or any sort of feelings that are not genuine. They are good at what they do, even if this is the youngest soap of them all. They make us love them, hate them, want to change their minds about things, and they make us crazy sometimes, and we love every second of it. We are not upset about what they are bringing to the table on a regular basis, and that is what they do for us. But, not all of them get to make it onto our list of favorite actors on the show of all time. However, some of them have managed to change the game in the past year or so, and now they're on our list of favorite actors in the moment. We love what they are doing, and how they are doing it. Do you agree with our assessment?
Scott Clifton
He's in an impossible situation, and we cannot blame him for feeling this way. He's always been a man who has been torn between two women. He's always found that thing don't work out for him so much as they work out to him. His life almost happens around him while other people are living and he's stuck in the middle of making no decisions and not making the most of what he has to work with. He's likely only married to Hope at the moment because he accidentally got her pregnant and then Steffy took herself out of his weird and somber math equation and didn't give him the choice. And that's who he is. But, since becoming a father, we think that he's done all he can to make things seem easier and happier in his life. He's done what he can to make better decisions, to do the right thing, and to set good examples for his daughters. We love that about him, and we like the change we are seeing in him right now.
<2>Don Diamont
He is a man we all love to hate. The awful Bill Spencer. He is always making poor choices, doing the wrong thing, and looking to blame someone else for all his problems. That is just who he is, what he is, and how he lives his life, and we do get that . But, for now, we also get to see that there are some differences in the way that he is living. He's made it a deal with himself to better himself. He's not putting himself first in every single situation for once. He's put the love of his life in front and center, and he's put his youngest son there with her. He has been the same man for a very long time in his life, and he's finally growing, changing, and evolving into someone we like and respect a bit for the first time. While we've always loved what he's done with this character, we simply had no idea he was capable of this much change and growth.
Matthew Atkinson
All right, so we know that he is not the original Thomas. We know he came into this show and did this job and made this happen on his own right after the role was played by someone else for a long time, but this is what we love about the character. The new actor has given Thomas some depth and some situations that aren't going to change unless he wants them to. He's not going to sit here and allow things to focus on anything other than himself. He's doing this job with just a hint of crazy, and we love how he lets us see that in a moment's notice without anything else to stop him. He's not going to sit here and make things feel better for people because that's what they want. He's never going to put anyone but himself first, and that makes him genius. He's charming and slick, and we love how he shows his hint of pure evil just below the surface. If you aren't looking hard enough, it's not easily visible.