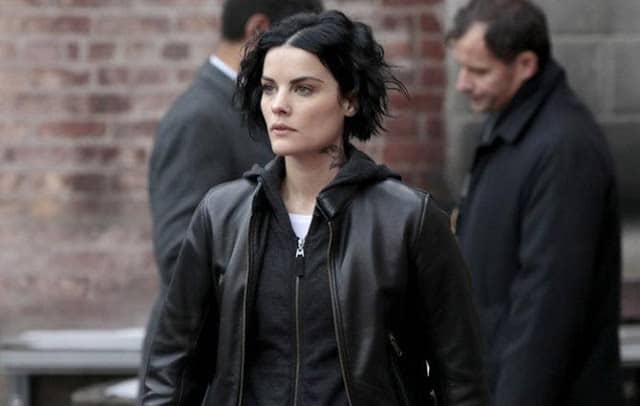 It may almost be April, but we've still got a ton of time left in this season of Blindspot. I'm sure that there are plenty of twists and turns yet to come, so let's jump right in and talk about this week's new episode, the ambiguously titled "Older Cutthroat Canyon."
The episode opens with Jane receiving another mission outside of the FBI that can potentially lead her toward more of her past life. As expected, she still isn't a fan of this new aspect of her life, but she reluctantly keeps going because of what it could mean to her and because of the answers that she's seeking. This mission also puts Jane back at the front of the FBI team, nicely contrasting the separation that was shown a week ago.
The case in "Older Cutthroat Canyon" is fun, but one of the most interesting aspects of it is how heavy it is with imagery. Because of the tattoo connection, Blindspot often uses visualization and imagery in its stories, but the nature of the case this week gives us even more than usual. We're exposed to pig masks, burning roses, and much more over the course of the hour that is all intended to give us some very specific feelings, and it's largely an attempt by the show to give us more of a subconscious experience with the story.
Last week's story took Jane out of the action, and this week does the same with Kurt (though in a much different way). He doesn't stay out for very long, but, just as when Jane was gone, it's great getting to see the team operate without some of their players. Over the course of the season, Blindspot has effectively started splitting the load among the entire cast instead of just its two leads, and situations like this help build up these other characters even more. Jaimie Alexander and Sullivan Stapleton are absolutely fantastic in these roles, but playing to the strengths of the entire cast rather than just to part of it will help Blindspot sustain a much longer life than it would otherwise.
I haven't really touched on Blindspot's action a lot lately, but that's primarily because there hasn't been much to say other than "this is fantastic." Luckily, "Older Cutthroat Canyon" is no exception, providing quite a few well-constructed action sequences. You would think it would get old that the writers are continuously putting our heroes into perilous situations that they have to figure out a way out of, but, for me, it doesn't at all. Every bad situation leads to a wonderful action scene, and I can sit through stuff like that all day long.
There was plenty to like about "Older Cutthroat Canyon," as I've detailed above, but the actual result of the episode was just more of the same for Blindspot. I stress that this isn't a bad thing, though, but I do hope we see more alterations of the formula soon like we got last week. Still, this week's episode was super fun, so I can't complain too much.
What did you think of "Older Cutthroat Canyon?" What do you want to see during the remaining episodes of Blindspot this season? Let us know all your thoughts in the comments down below!
[Photo Credit: NBC]
Blindspot Season 1 Episode 15 Review: "Older Cutthroat Canyon"
Summary
"Older Cutthroat Canyon" was more of the same for Blindspot, but it was still a solid, action-packed episode.