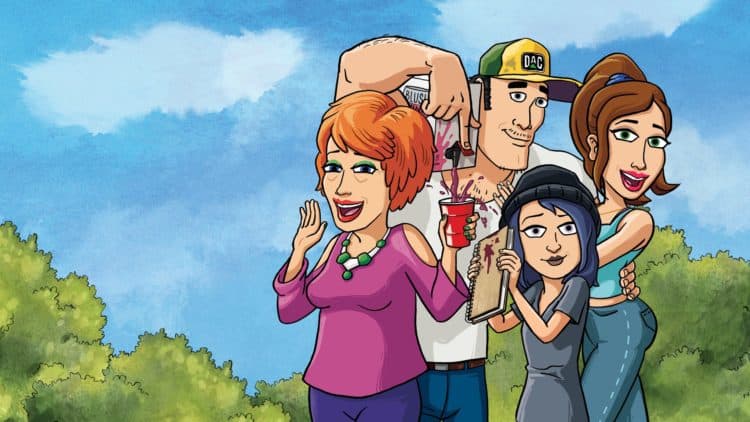 "Bless the Harts" is a new animated comedy series which made its premiere on September 29, 2019. It's a brand new show created by Emily Spivey. The show was created for the Fox Broadcasting Company, produced by Spivey along with four other co-producers along with 20th Century Fox Television. It's that time of year when the new programs are making their debuts, and this one is geared towards evening laughter and relaxation. If you didn't get a chance to catch the first episode, or you're on the fence about it, here are ten things that you didn't know about "Bless the Harts."
1. The show will resonate with most Americans
"Bless the Harts" is an animated series, but it's something that people of all ages will enjoy. The plot centers around a southern family who don't have much money but that doesn't stop them from enjoying the best things in life. These include friends, family, laughter, and fun. The family struggles to pay the bills and keep food on the table, but they don't let it get them down. This is a theme that will appeal to a large segment of the population.
2. There will be a full season
We learned that the series was approved in September of 2018 and that it had been approved for a full 13 episodes for Season One. This is good news if you're looking forward to setting a schedule with a new television series. While many new series only offer a few episodes, this one is in it for the duration of a regular season.
3. The critical response is positive
It's an established fact that in order to maintain a slot in the lineup of new shows, it's vital for a series to obtain a favorable rating. Low ratings contribute to the decision to cancel a series, but we think that "Bless the Harts" is off to a good start so far. Reviews from Metacritic and Rotten Tomatoes both give it favorable reviews. Rotten Tomatoes gives it an approval rating of 80% while Metacritic gives it a 73% approval rating. We'll see how the numbers add up over time.
4. It might just inspire you
For many people in America, winter is coming and that means that times are going to be a little harder. "Bless the Harts" has content that shows it's possible for families to struggle to make ends meet and still enjoy their lives fully. Money is necessary for survival but it can't buy small things such as a laugh, a good friend and all the little things that can make life a happy experience. If you have similar struggles, it might just give you a little inspiration.
5. It's a show about the average American family
The show will feature quite a few situations which are typical in American families. Although it won't appeal to everyone, there are a lot of people who deal with the live-in boyfriend of their daughter, shut-off notices on utility bills and trying to figure out which bill to pay now and which ones can wait. This is a part of the content that you can expect to see on "Bless the Harts." There are surprises and a bit of family drama thrown in, and there will also be heartwarming moments, just like we experience in real life. The show can be compared to "King of the Hill," and "The Simpsons" in the genre and overall plot.
6. The Harts are based on the creator's life
When Emily Spivey was growing up, she experienced some of the situations that you're going to see on "Bless the Harts." It's loosely based upon her life growing up in North Carolina. There is no direct reference to her on the show, but those who know her story can draw their own inferences as they watch. This is about as real as it gets.
7. Spivey's characters are a conglomeration of her acquaintances
The writer of "Bless the Harts" drew inspiration for the characters in the series from people that she has known and interacted with in some capacity. This should be a lot of fun for those who made the cut and were included in the script. After all, there are some high powered names doing the voices including Mary Steenburgen in a recurring role, Kristin Wiig and Maya Rudolph. It's important to note that Emily incorporated aspects of several different people into each character so there shouldn't be any reason to take offense.
8. Jenny talks to Jesus and he appears to her
One of the habits of the character Jenny is to talk to Jesus when she's having a rough time. She voices her opinion on a matter and in the show he's not just there in spirit. Kumail Nanjiani is the voice for Jesus and he participates in a regular dialog with Jenny. This is an entertaining aspect of the show that also gives us a glimpse into the belief system of the character.
9. Critics recommend giving it a chance
If you're still on the fence about watching "Bless the Harts," it might help to know that critics who have watched and reviewed the first episode pointed out a few things that they liked and some things that they didn't. In the end, they're recommending at least giving it a chance, because there are some high points to the series that make it highly watchable, but you'll have to be the judge for yourself.
10. You can stream it
If you missed the premiere of "Bless the Harts" you can still catch up. You can stream the show on Google Play, YouTube or Vudu. It's always better when you start watching from the very first episode because you don't want to miss something important to the story for later down the road.