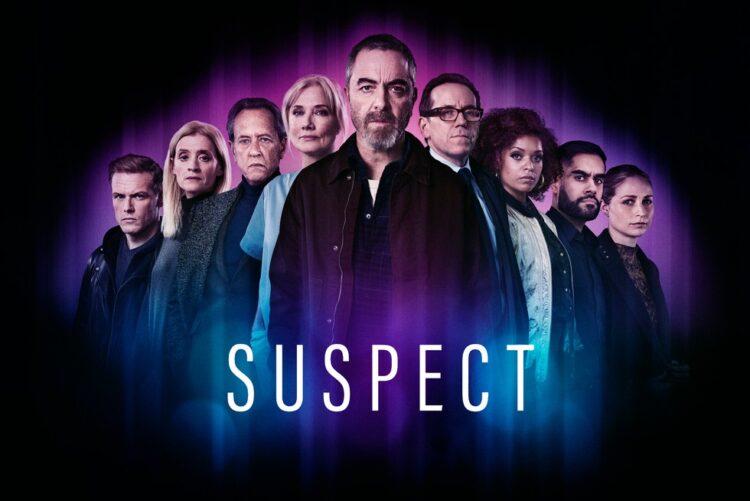 An upcoming crime drama TV series based on a popular Danish TV show is set to premiere on Channel 4 this weekend. Titled Suspect, the show is written by Matt Baker and directed by Dries Vos, based on the Danish show Forhøret by Christoffer Boe. Here is a description of the plot of the series, according to IMDb: "Veteran detective Danny Frater is called to a hospital mortuary to identify a corpse only to find it is his estranged daughter. Traumatized by the news she took her own life, Frater sets out to discover the truth about her death." The show promises an ensemble of brilliant performers, many of whom have appeared in blockbusters in the past. If you want to learn more about the actors appearing in this series, read ahead. Here are the cast members of the upcoming TV series Suspect.
James Nesbitt
James Nesbitt will be starring as Danny Frater in the upcoming Channel 4 series Suspect. Nesbitt is a Northern Irish actor who has appeared in film, television, and stage productions. He is best known for his roles in the films Cold Feet and The Hobbit. Nesbitt was born in Ballymena, County Antrim, Northern Ireland. He studied French at the University of Ulster before moving to London to pursue an acting career. Nesbitt's first major role was as Adam Williams in the British television series Cold Feet. He has also appeared in the films Waking Ned, Bloody Sunday, Jindabyne, and The Hobbit: An Unexpected Journey. In addition to his work in film and television, Nesbitt has also appeared on stage, including a role in Hamlet.
Joely Richardson
Joely Richardson will be portraying the role of Jackie Sowden in Suspect. Richardson is an English actress. She made her film debut in the 1968 film The Charge of the Light Brigade, and went on to appear in such films as 101 Dalmatians, Event Horizon, The Patriot, Return to Me, and Anonymous. She is perhaps best known for her role as Julia McNamara in the FX drama series Nip/Tuck and Queen Catherine Parr in the Showtime series The Tudors. More recently, she has appeared in the Hollywood film adaptation of The Girl with the Dragon Tattoo, the remake of Endless Love, and the thriller Red Sparrow.
Anne-Marie Duff
Anne-Marie Duff will be playing Susannah in Suspect. Duff has had success both in theatre and on screen. On stage, she is best known for her role as Margaret McGuire in The Magdalene Sisters. She has also appeared in several other stage productions, including King Lear. On television, Duff has played a range of roles, from Claire Church in From Darkness to Erin Wiley in Sex Education. However, it is her role as Tracy Daszkiewicz in The Salisbury Poisonings that has earned her the most acclaim, with critics praising her naturalistic performance. In film, Duff has starred in a number of well-received movies, including Nowhere Boy and Suffragette. She has also been nominated for several awards, including a BAFTA Award for Best Actress in a Leading Role. Anne-Marie Duff is an accomplished actress who has enjoyed success both in theatre and on screen.
Richard E. Grant
Richard E. Grant will be portraying Harry in Suspect. Grant is a British actor who has appeared in numerous films and television shows over the course of his career. He is perhaps best known for his role as Withnail in the 1987 movie Withnail and I, but he has also starred in such films as Hudson Hawk, The Little Vampire, and Jack and Sarah. In recent years, he has appeared in Downton Abbey. Grant has won several awards for his work, including a BAFTA Award for Best Actor in a Supporting Role and an Academy Award nomination for Best Supporting Actor.
Ben Miller
Ben Miller will be portraying Richard in Suspect. Miller is a British actor, comedian, and director. He is best known for his work on the sketch comedy series Armstrong and Miller, which he co-wrote and starred in with Alexander Armstrong. The show ran for four seasons on BBC One from 1997 to 2001. After the show ended, Miller went on to star in a number of films, including Johnny English (2003), The Prince & Me, and Love Actually. He has also appeared in several TV shows, such as Doctor Who and Silk. He currently stars in Bridgerton and Professor T.
Niamh Algar
Niamh Algar will be starring in Suspect as Nicola. Algar is an Irish actor known for her roles in the films Calm with Horses and The Virtue. She has also appeared in the television series Pure and Raised by Wolves. Born and raised in Mullingar, Algar began her acting career in 2011. After appearing in a number of minor roles, she landed her breakthrough role in the film Calm with Horses in 2019. The following years, she starred in a few more movies, like Censor and the upcoming The Wonder. Algar's recent work includes the television series Pure. She is also set to appear in Malpractice, an upcoming TV series. When asked how she approaches playing the characters she portrays, this is what Algar had to say, according to IFTN: "Like the majority of Shane Meadows work, he spends a lot of time workshopping the characters and scenes in advance. Working out dynamics and building chemistry between each of the characters over many weeks/months in rehearsals. Spending so much time as these characters in that space, improv becomes fluidic. As a cast we spent a lot of time hanging out forming natural bonds. For the character of Dinah I spent weeks researching substance abuse, adoption and meeting with social workers discussing the processes involved in regaining custody of a child. Discussions around repealing the 8th amendment had just begun in Ireland, and from reading the many harrowing online threads regarding women's choice over the autonomy of their body I had incredibly truthful source material to ground this character in. I felt it was important to shine a light on a character like Dinah whom society often misinterprets or overlooks."
Other cast members
Other actors expected to appear in Suspect include Antonia Thomas as Maia, Sacha Dhawan as Jaisal, Sam Heughan as Ryan, and Imogen King as Christina.
Tell us what's wrong with this post? How could we improve it? :)
Let us improve this post!