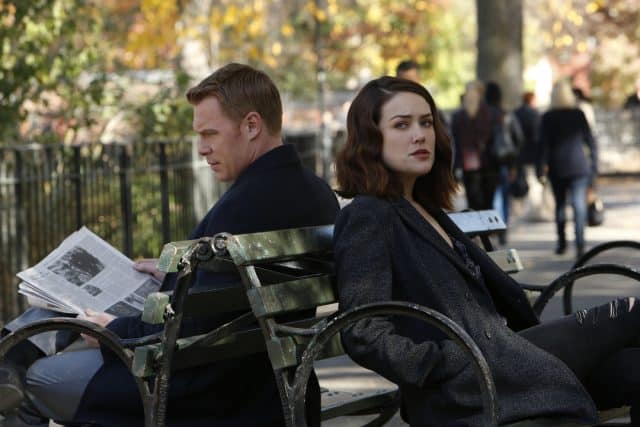 As I mentioned last week, The Blacklist has returned to the status quo now that Liz has returned to the FBI in an official capacity. This episode felt very much like an early season episode. There were still interesting an modern elements, but perhaps the big question is whether the underlying, serialized plot is as compelling as the early seasons. I would say that's very much up for debate.
This week on The Blacklist: To bring down "The Harem", which is a female criminal operation, Liz goes undercover to join up and bring them down. Reddington's former operative is also a part of the crew, and she bonds with Liz. Reddington faces issues with his operation.
As much as I enjoyed last week's episode for utilizing the entire cast and feeling like the show was getting back to its roots, this episode turned out to be last week's equal yet opposite. The use of the task force was diminished into warm bodies who fed lines to Liz or Reddington, and very little else. It's frustrating to see such a talented cast go to complete waste because they feel like they have to make the entire story about Red and Liz. I think it's OK to switch Liz and Red to the background and tell stories about Aram, Samar, Harold, and Ressler. On the rare occasion in which they've done so, the stories have been compelling. Maybe they're having trouble coming up with good stories about these characters, but they're all played such rich characters this entire time that I find that hard to believe. Don't get me wrong, because Red and Liz are very compelling, but it feels like a huge waste.
That said, this was still a compelling story, but they could have done more with it. The Harem was a really interesting concept, akin to the upcoming Ocean's reboot with an all-female cast. When Liz infiltrated them, the stories told within their crew were some of the most compelling villain stories they've ever told on The Blacklist. Rather than a Tom Keen spin-off, I would love to see one that included this group of strong women. I was much more interested in them than other villains we've seen on the show in the past.
I'm not sure what they need to do to fix it, but more than anything, there should be better use of the characters they have. For instance, they deemed Tom Keen worthy of his own show, but he's a glorified stay-at-home parent on the flagship series at present. So it seems that The Blacklist can identify its commodities, but doesn't always do a good job utilizing or writing for them.
I was excited by the promos for the next episode, so we'll just have to see how things continue to progress. Current status: Good not great.
What did you guys think? Did you enjoy the episode? Let us know!
The Blacklist airs Thursdays at 10/9c on NBC
Tell us what's wrong with this post? How could we improve it? :)
Let us improve this post!