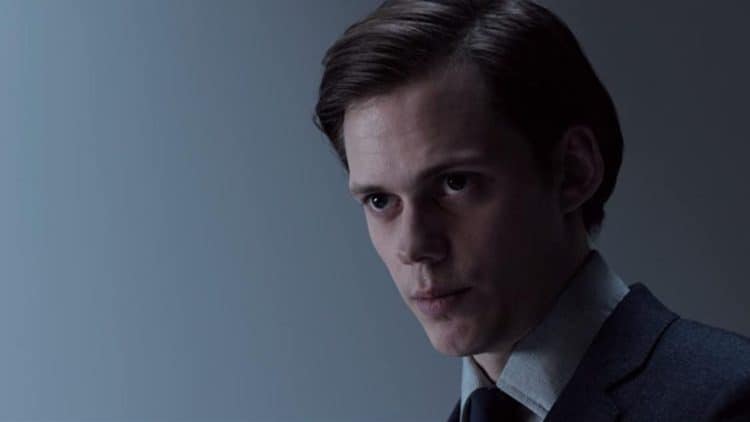 This feels like one of the strangest decisions ever. Without taking anything away from Bill Skarsgard, since he's a great actor and has been great when it comes to his ability to get people worked up with one role or another, this is still an odd decision to make since he doesn't come off as the most effective idea for a lead in an action movie. Some might want to say that the late Brandon Lee was an odd choice at the time, but somehow, he still feels like a more obvious choice since he'd already starred in a few action movies and made a decent name for himself. before the unfortunate accident that took his life in the very movie that has helped people to remember his name. Bill hasn't really been in a lot of action movies to date, at least none in which he was seen as the lead character that was known for being the toughest person in the movie. To be fair, Bill is a great actor, but to date, it doesn't appear that he's really cut out for this type of role since no matter how good of an actor he is, the part of Eric Draven was best represented by Lee, who could easily play a tortured individual.
For one thing, Bill just feels like a guy that's designed for horror, drama, and anything but this type of movie. This is the general feeling that he brings to the movie at the moment, but there's always a chance that this attitude could change if he puts in the kind of performance that a lot of people are going to be looking for, which is that of a man that's been murdered and granted a chance at revenge by the mysterious crow that brings his spirit back from the dead.
Given that this is a reboot it's easy to wonder if any of the original actors, barring Lee, would be willing to make a cameo here and there to spice things up a little. After all, one of the best parts of the original movie came in the form of the various characters that helped to tell the story. Some might want to think that the first movie wasn't quite as complete as it could have been, and they'd be right since a little more development into T-Bird and his band of thugs might have been nice, and Top Dollar's story would have been nice, but it does feel as though the audience was given enough to go on since the villains might not have been fleshed out, but they were entertaining all the same. The order in which they were killed felt a bit random, but that didn't appear to matter since getting to the lot of them was easy enough for Eric. Wondering if the reboot is going to follow closely to the original is rather common since deviating too much from the original movie feels like it would upset a lot of people. Of course, given that the comic showed up in 1989, five years before the movie, and was apparently more violent than the movie, it's possible that seeing something a bit different could happen.
Seeing Ernie Hudson, who played the cop that had helped Eric at some point in the movie, would be kind of nice since he comes across as a popular character in the movie. But whether the same villains will come around or not is hard to say. Still, the biggest decision of this movie that's getting more attention is the fact that Bill is being given the part of the protagonist. Personally, it would have been nice to see Jason Momoa come back to take on the role as it was believed would happen at one point. Momoa is an action star that could easily take on this role and make Eric Draven appear like a true nightmare since he's been seen as a great hero and villain throughout the length of his career. But perhaps the director of the reboot wants to do something different, which would explain why Bill is being granted the role. One has to wonder how many other changes might be on the way, and how this will affect the reboot in its entirety.
As I said at the beginning, Bill is a tough choice to get behind, but it is a hope that the reboot will be able to make myself and many others believe in Skarsgard as an antihero that does the reboot a bit of justice. The Crow is one of the many cult classics that a lot of people don't want to see changed, but hopefully, many people will be able to keep an open mind and accept that things can change and still be just as great. It's a stretch, but it could happen.