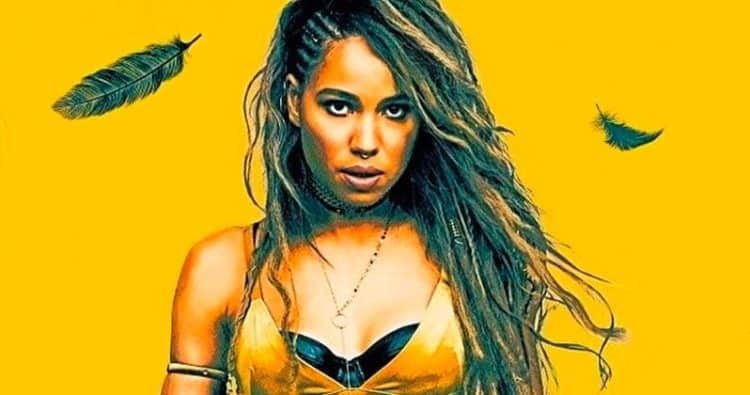 Spinoffs are definitely becoming the trend that people want to hang their hopes on at this time as a Black Canary movie without that much mention of anyone else is coming to HBO Max at this time apparently. Jurnee Smollett will be taking on the same role she had during the last Harley Quinn movie, so there's one benefit since people won't have to get used to another individual in the role. Unfortunately, this means bringing a fairly well-known character into the fray while it's still a question as to who she'll be fighting and what direction the story will go in. There's no doubt that there's a lot of faith coming from those working on the project, and from the fans that want to see it, but there are likely to be a few bumps in the road that might need to be navigated.
Here are just a few predictions we have for the Black Canary movie that's coming up.
5. It won't be as well-received as people are hoping.
This is one that could be completely off and proven totally wrong, but the fact is that the last Harley Quinn movie was given a great deal of hype and it sounds as though it didn't really do much except divide the fan base. I kind of hope I'm wrong and that DC will find a way to make this one work. But so far with its various characters who aren't major draws for the franchise it feels as though things haven't been going the way they expected. Out of the many heroes and villains they've tried to push, Black Canary should have probably been pushed a little harder, but this feels like a stab in the dark.
4. A popular villain will need to be brought forward.
Having a great villain can make a great hero, or it can show the inadequacies of the person playing the hero. A good example is the Batman movies, since many of the villains have been over the top and not entirely balanced, and people have loved them for it. In this case, Black Canary will need a solid enemy that can keep the move rolling forward just in case the main character doesn't find her groove right away. With each of these predictions, I'm hoping to be proven wrong or right, but in this case, I hope I'm simply because a great villain can apply just enough pressure to make a character great.
3. Her power is going to be elevated.
The character is already pretty awesome on her own, but it feels possible that those making the movie might want her to be overwhelming on a scale that will elevate her well above her usual power level. This has been seen more than once in superhero movies at this point since some characters have been slightly de-powered and others have seen their powers increased to such a degree that they don't really resemble their comic book counterparts any longer, except in name and form. The hope is that she'll still retain the skills and power she has, but that nothing else will be changed about her.
2. It won't get as much hype as Birds of Prey.
It's likely that the hype won't be nearly as much since she's not Harley Quinn, and it feels possible that Black Canary will still be seen as a secondary character that was lucky enough to get her own solo movie. There's a definite possibility that the movie will get plenty of attention, but it doesn't feel as though it will get the same hype that Harley Quinn's movie received simply because it's not quite as groundbreaking and therefore isn't going to be treated as such. It will definitely be a chance for this character to break out and do something with this new fame, but it probably won't be given as much attention.
1. There are going to be a few other big characters to round out the movie.
Like it or not, even if this is Black Canary's movie, she's still going to need at least a couple of other heroes to round things out and help to get a little more attention. There's no doubt that she's going to be the center of attention since it's her movie after all, but until she can prove that she can carry a whole movie on her shoulders it's going to be necessary to place other heroes and villains in the mix to make sure that it can be done and that the movie will move ahead in a smooth and reasonable manner. Hopefully the lead character will be able to shine as she needs to, but it might require just a little bit of help.
The movie could be off the hook and defy all expectations, and it would be easy to admit to being wrong at that point and write it up as a success. Let's see what happens though.
Tell us what's wrong with this post? How could we improve it? :)
Let us improve this post!