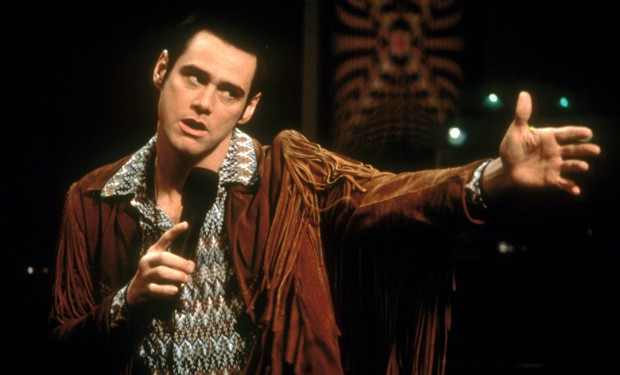 Hollywood is full of surprises; you'll find twists and turns in random scenes that might just catch you completely off guard. Hollywood is also full of amazing talent; you always hear about people crossing over industries. So naturally, when we hear about famous actors directing, we aren't always surprised. But when it came to these films, we were taken by surprise when the names appeared on the "Directed by" bylines. We've compiled the list for your reading pleasure. See if you're surprised as much as we were.
1. Hope Floats — Forest Whitaker
Typically known for starring in action-suspense films, Forest Whitaker is not normally associated with romance movies, let alone directing them. But that's exactly what he did with the 1998 Sandra Bullock movie. This romantic drama looks more like it was directed by a female, no offense to Forest. But that must mean he did a good job at directing. The movie received mixed reviews, and Forest continued on acting.
2. The Cable Guy — Ben Stiller
Ben Stiller is known for his quirky movies. He's also directed some of the same type movies in the past. What most people don't know is that Ben directed the dark comedy Jim Carrey classic The Cable Guy. Probably not his best work to date, but Jim Carrey made it work.
3. Zero Dark Thirty — Kathryn Bigelow
If you think you don't know who Kathryn Bigelow is, you've probably watched her films. She's directed a few big movies in recent times including Point Break, The Hurt Locker, and Zero Dark Thirty. She was the first woman to win the National Board of Review Award for Best Director for Zero Dark Thirty. This was such a big achievement especially because there aren't a lot of female directors out there even in this day and age. There are also not many female directors that make movies in the action-suspense or war genres. Kathryn has done two and won multiple awards for both.
4. Staying Alive — Sylvester Stallone
What's the 70s without John Travolta disco classics such as Saturday Night Fever and Staying Alive? And don't even forget about musical classic Grease. Staying Alive might not have been the best Travolta classic, but who knew that Sylvester Stallone can even direct anything that didn't involve boxing? Stallone is a talented artist. He wrote the screenplay for Rocky and acted in all of the movies in the franchise. He's also directed a few of them. We love Stallone, but maybe he ought to stick with the gloves instead of the dance floor next time.
5. The Education of Charlie Banks — Fred Durst
Yes. Fred Durst, the front man of Limp Bizkit, directed this early Jesse Eisenberg film. Although it only got a limited and release and not a lot of money, many people were surprised that Durst was even directing. The movie also surprised many; it wasn't perfect, but there was something about it that just grabs your attention. The Education of Charlie Banks won the 2007 Best New York Narrative where it premiered at the Tribeca Film Festival.
Save
Tell us what's wrong with this post? How could we improve it? :)
Let us improve this post!