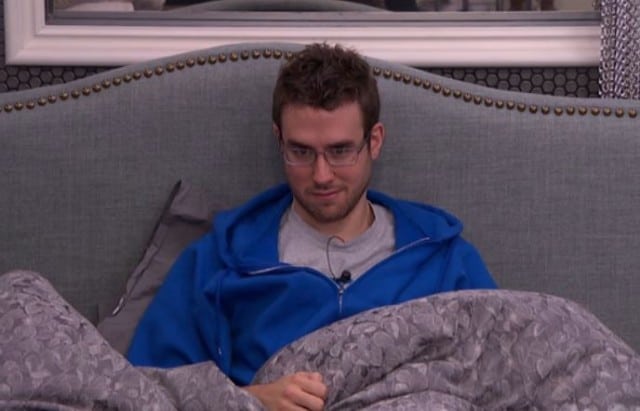 Last night's episode of Big Brother marked the final episode before the special hour-long finale on Wednesday night. Like always, they decided to wrap up the season with a look back on all the highs and lows of the summer. While there were some bright spots this season, overall it was a bit of a disaster with no one standing out as a deserving winner. Stupid decision after stupid decision made for a frustrating few months for the audience. In the end, someone will walk away with a half million dollars while another will take home fifty thousand, leaving the third person left with nothing. It'll be interesting to see how it plays out on Wednesday. For now, let's take a look back on what did and didn't work this season.
The clip show format of last night's episode really highlighted why this season was so difficult to watch. At the front of that list is Austin's Angels. The relationship between Austin and Liz was cringeworthy from the start and only got worse as she actually started to develop feelings for him. Big Brother has produced its fair share of showmances but never has one been as difficult to watch as this one. With Jeff and Jordan engaged and Brendan and Rachel married and with a baby on the way, some BB relationships do work out. But as much as Austin loves Liz, I just don't see that happening for them.
Another part of Austin's Angels that wasn't as interesting as it could have been was the twin twist. At the start of the season, this sounded like it would be fun to watch but Liz and Julia were not the best choice for it. Both are highly annoying and neither really seemed to be there to play the game. Sure, they ended up making it fairly far but not because of anything they did. In the end, the twin twist was a disappointment and did not make for as interesting a season as I thought it would.
Finally, Vanessa's place in Austin's Angels and in the house brought the most frustration to this season. Watching her whine and cry her way to the end, overreacting to every little thing and being as obvious as possible about everything she was doing, was torture. She is not a strategic player. The only reason she made it to the end was because everyone else was stupid enough to keep her in the game. Any other season and she would have been out the second she started freaking out over nothing. Instead they let her just keep getting away with it and for that, maybe she deserves to win the game.
Not even mentioning the disaster that was Audrey and some of the earlier houseguest, this season clearly had its issues. If players like Jackie or Shelli had stuck around longer, things could have gone differently. They were players that weren't afraid to make moves and take out big players. Instead, we were left with only weak players who let Vanessa walk all over them. Steve came out playing harder towards the second half of the season but he was still too afraid to make a move that might cause waves. While that is one way to go about playing the game, I'm not sure if it's enough to win the half million. And it certainly didn't make for much entertainment.
A few houseguest did manage to lighten up the season, however, with their pranks and all around weirdness. Those two houseguests were James and Johnny Mac. Whether he was shamelessly flirting with Meg or pranking Julia, James ended up being my favorite this season. He kept the house going while no one else was doing anything and was literally the only person all season who was willing to make a big move. Johnny Mac, on the other hand, contributed almost nothing to the game outside of his highly entertaining diary room sessions and speeches. No one can accuse Johnny Mac of being normal, that's for sure. His unique personality was surely what got him cast on the show and while I did love him, I would have liked to see him make more moves in the house. His random approach to the game got him pretty far but in the end, he was never going to win.
For now, we'll just have to wait and see what happens on Wednesday. I, for one, will be glad to see this season come to an end and hope that next year they'll be able to cast a better group of houseguests. Perhaps it's even time to bring back All Stars. They seem to be running out of twists and need to find something to spice up the game again. It's easy for anything to get stale after seventeen seasons, and if Big Brother wants to be as great as it once was, they'll need to think of something.
[Photo via CBS]