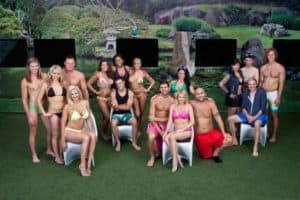 What a freaking night! Big Brother 14 has officially ended after a 90-minute rollercoaster of highs and lows that will most definitely have fans debating till the end of time. So who took home the $500,000 prize? Drum roll please…
….
….
IAN!
To say that fans who felt Dan had this game in the bag by slitting throats left and right are feeling a little miffed now is an ultimate understatement. But before we get into the salty feelings of the Big Brother social media world, lets see how Ian managed to become the winner of Big Brother 14.
As the night begin, we saw the first two of the three-part HOH competitions, the first being an endurance challenge and the second one being a puzzle. Dan won the first HOH, while Ian won the second one. In the event that Danielle lost the second HOH, she and Dan concocted a fight to scare Ian into taking her to the final two. In reality, however, the plan was just another scheme of Dan's to get Ian pissed off enough to send Danielle packing for when she lost. In short, Dan's bases were covered for a final two spot either way.
Meanwhile, Shane joined the Big Brother 14 Jury as they started their discussions on who played the best game among the final three. Let me just say right here that it was one of the most lousy jury meetings ever. Frank was still pissed off at Dan and couldn't let it go, Shane couldn't tell if Danielle played him or not and couldn't let it go, and Jenn contradicted herself by declaring Ian a 'snitching rat' (which hates) and Dan a murderer in the game (which she respected). Which is it going to be Jenn-City?
Next up was the final HOH competition between Dan and Ian, which was the Big Brother mainstay called Jury Questions, where Ian and Dan had to guess correct answer to a statement a jury member made. The first two questions were tied, but Ian managed to pull the win to become the final HOH of Big Brother 14. Unfortunately, Ian had to make one final eviction and that unlucky person was none other than Danielle, who joined the Jury shortly afterwards.
The Jury started to ask their final inquiries to Dan and Ian, who both argued their cases to win pretty well. Although, you could tell that Ian listed his competition wins and honorable gameplay as his defense, while Dan shamelessly admitted to double-dealing, backstabbing, and leaving his morals at the door to win his game. Hell, at least he was honest, people.
During the final grilling session with the Jury, Danielle was blindsided again after she asked Ian if he knew Dan was really taking her to the final two if he had of won the final HOH. Turns out that Dan swore on his grandfather's gold necklace as collateral that he was going to take Ian to the final two.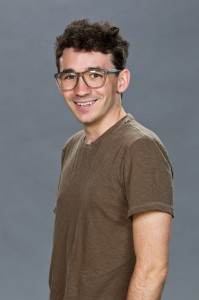 This shocked Danielle and most of the audience members, but come on, I believe deep down Ian knew that Dan was fighting for he and Danielle to make it to the end, which was why he fought his ass off even more in the last few days. Ian was no dummy and knew that Dan and Danielle had been thick as thieves since Day One and he was the real odd man out in that situation, so he had to fight or take flight.
With that said, however, Ian did look pretty pissed when Danielle told him this and didn't hesitate to call Dan out on being "disgusting" (which didn't phase Dan one bit). The two guys had to give their final speeches and again, Ian listed his gameplay as being honorable and rewarding, while Dan gave another speech that seemed to fall on deaf ears in the jury. The votes were cast and in a 6-1 vote, Ian took home the $500,000 prize and the title of Big Brother 14 champion. Oh and that one vote to Dan came from Danielle, who said the only reason she voted that way was to keep her word till the end. Poor girl… I would really hate to be the person who has to sit with you tomorrow as you read the Big Brother blogs and watch the show to see how much America has labeled you a 'dumbass.' Le sigh…
Also, Julie Chen brought back the first six evicted HGs (Jodi, Kara, JoJo, Wil, Janelle, and Mike Boogie), but only Janelle, Wil, and Mike Boogie got the chance to talk. Janelle felt that if Dan didn't win Big Brother this time, it would be a "travesty," while Mike admitted that he respected Dan's game, but thought that Ian was a true wonder, who he declared would be a man once he left the Big Brother house. Much respect for that comment, Mike. In the end, America chose to award the $25,000 prize to Frank, which was pretty much a given when you really thought about it.
And that, friends, was Big Brother 14. Did you enjoy this season? Were you content with the winner? How about America's Choice? Vent your frustration, horror, disappointment below!
See you next year, hamsters! Until then, remember this: It's only a game, folks!
Photo Credit: CBS