As a guy who can, for the most part, only grow a "neck beard," as my brother calls it, I envy any and all men that rock can a mean mustache, and nowhere do I see more awesome facial hair than the TV mustaches that are donned by the characters on some of my favorite shows out there today. While TV mustaches have been present on the screen for decades, some of the most recent 'staches on television have been the most impressive. Here are five of the best TV mustaches of the 21st century.
Photo via NBC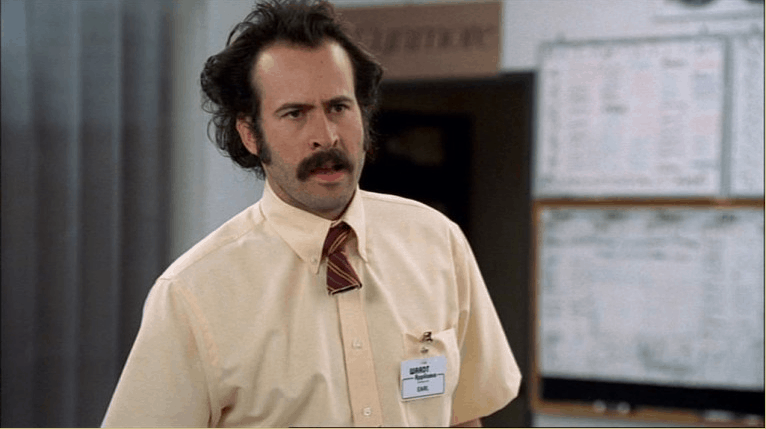 Earl Hickey – My Name is Earl
As Earl Hickey, the former petty criminal turned karma-believing do-gooder, Jason Lee had to grew out quite the crazy mustache, and that, along with Lee's wild, unbrushed hair helped to sell the fact that Earl was a down-on-his-luck guy that was ready to turn over a new leaf and start life fresh again by doing do good deeds for others. Although My Name is Earl ran for four seasons, I don't really remember anything about it, except for Earl's signature 'stache.
Photo via NBC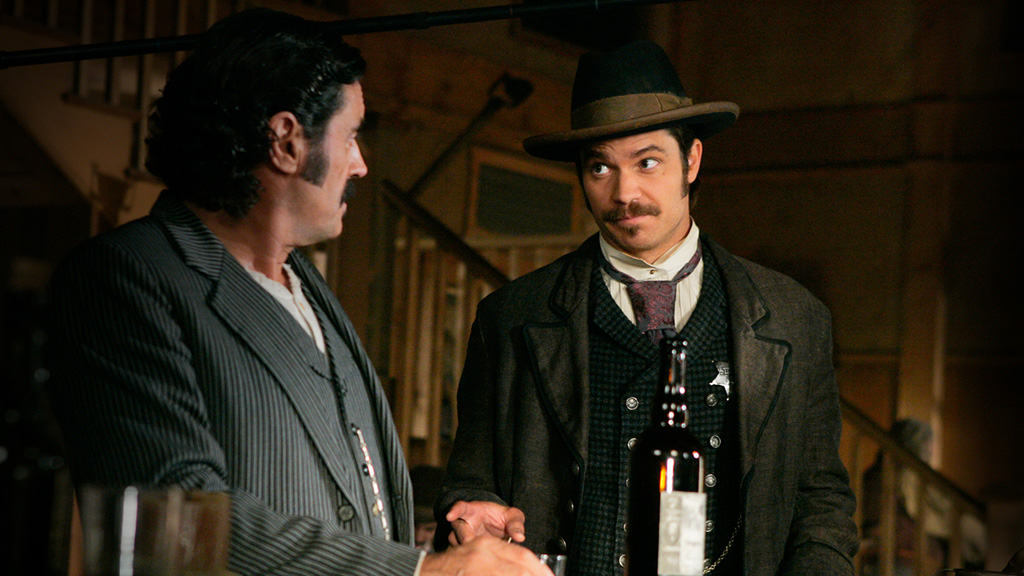 Al Swearengen & Seth Bullock – Deadwood
Deadwood still remains one of my all-time favorite HBO shows. A dark, gritty, and realistic Western, the series is remembered for many things, like its gorgeous set, its strong characters, and Ian McShane's amazing ability to curse better than anyone else in the history of cursing . However, in addition to all those memorable qualities, the mustaches on Deadwood, specifically those from Ian McShane's Al Swearengen and Timothy Olyphant's Seth Bullock, were just as impressive and helped inform the characters' personalities. Swearengen's facial hair was greasy, bushy, and unkempt, like the foul-mouthed criminal that he was, while Bullock's mustache was full but well-groomed, showing how, as sheriff of Deadwood, he did his best to keep all the chaos of the town in order.
Photo via HBO
Bob Belcher – Bob's Burgers
Bob Belcher's mustache is essentially the cartoon equivalent to Tom Selleck's (who you may find later in this list), and the fact that Bob is voiced by H. Jon Benjamin(who also voices Sterling Archer on Archer) just makes him all the cooler. Simply put: Bob may be a cartoon character, but he still possesses one of the best TV mustaches that you'll find today. Although, if he were a real person, I'm not sure how I'd feel with him having that incredibly hairy mustache dangling over the food that he'd be cooking for me.
Photo via Fox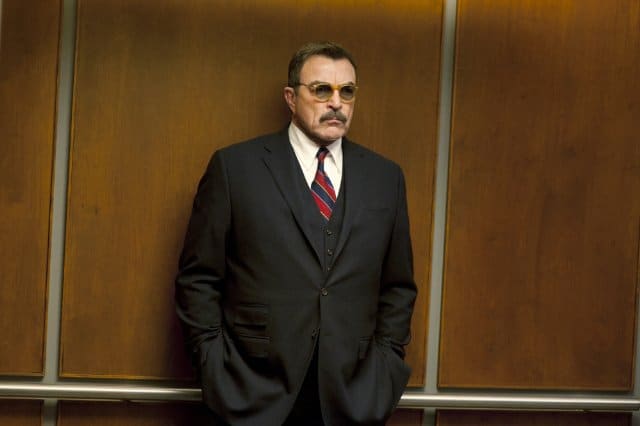 Frank Reagan – Blue Bloods
If this had been a list of the greatest mustaches in television history, you know that Tom Selleck as Thomas Magnum from Magnum, P.I. would have earned the top spot. However, Selleck still deserves to be recognized for the fierce 'stache that he rocks as Commissioner Frank Reagan on Blue Bloods. Frank's mustache is obviously the best of any cop on TV right now.
Photo via CBS
Ron Swanson – Parks and Recreation
No list of modern day TV mustaches is complete without the man, the myth, the legend: Mr. Ron Swanson. Ron isn't just the manliest man on Parks and Recreation – he's the manliest man on TV. He eats bacon for every meal, can repair any household damage, and makes all women melt when he plays the saxophone as his jazz musician alter ego, Duke Silver. More than anything else, though, his 'stache is the envy of all men, both fictional and real.
Photo via NBC
Tell us what's wrong with this post? How could we improve it? :)
Let us improve this post!