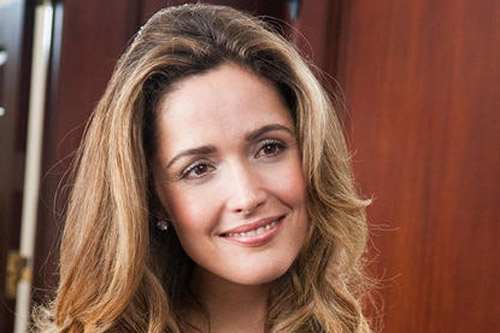 Rose Byrne's career started taking off when she was just a teenager but she didn't really start getting big until a little later. In the US her notoriety really started hitting a definite stride when she began to star with notable celebrities and was seen as the type of character that wasn't all that aggressive but ranged somewhere between helpless and naive to strong-willed and independent. She's not what you would call a physical actress as she's not big into action despite being one of the stars in a few action movies, yet she does manage to hang with some pretty big stars that are typically seen as much higher caliber. Her own career has definitely hit a high note as she's been featured in a good number of very big movies. As a result this means that she's one of those individuals that's immediately recognized the moment she's seen, even if people don't always remember her name.
Here are her five best movies.
5. Bridesmaids
When your best friend is getting married and hires on another woman to do her party planning since you can't do it that might be a huge red flag that you're slipping in the relationship department. However, when that other woman is going one-up at all times and seems to have the kind of funds and ability to impress everyone on a continual basis it's hard to really fight that uphill battle. Of course when all is said and done it's the bride's day, meaning it's not a time to have a free for all between the bridesmaids no matter how tempting it might be to remind everyone who the bride's best friend is.
4. Insidious
It's kind of hard to pack up and move when it's the individual that's being haunted, not the home you've moved into. When a couple starts to experience strange phenomena in their home they simply can't understand what's going on, but when one of their sons slips into a coma that modern science can't possibly explain they have to consult those that deal with such occurrences and end up finding out that not only is their son able to walk freely in the astral realm, but he has a dark, sinister creature that's been stalking him from the dimension just beyond our own. What's worse, the father has this ability as well, but has little to no control over it.
3. This Is Where I Leave You
When a father dies it's a tragedy no matter if he had a long life or not, and it tends to bring family together no matter what else is happening in their lives. When Judd rejoins his family however it comes on the heels of a difficult break from his wife after he caught her cheating. When he tries to hook up with an old flame however things just keep getting more and more complicated, and Judd doesn't do complicated. Of course as things continue to unravel the family finally comes together as the least important things are cast aside and the truth of what brings them all together is finally laid bare.
2. Troy
The legend of Troy is still up in the air according to scholars since a lot of people want to argue about it ever happening while others want to claim that it did happen, but not quite in the way that the movie depicts. Perhaps one of the greatest things about this movie is that, fictional as it is, it shows the mighty Achilles, the epitome of what a warrior was supposed to be like, being brought to heel by the power of love of all things. A warrior unlike any other, he was still laid low by the need to preserve the one thing that he'd rarely felt in his life, and the one thing that he didn't want to lose.
1. Neighbors
It's not bound to be easy on a couple of new parents when a fraternity moves in next door and starts blasting music and having killer parties all the time, but going to war with the fraternity it perhaps one of the last things you want to do. The couple in this movie figure this out the hard way as the fraternity members go on to make their waking days a living hell in a number of different ways as they do everything they can to make life miserable after the couple call the cops on them over a noise complaint. In the real world of course most of this would be illegal, but in a movie it's just outrageous and non-stop hilarious.
Rose has been in quite a few movies and she's always been the kind of mothering type that rarely ever gets violent or even bent out of shape. But in some movies, such as those not mentioned here, she can display a bit of a temper.