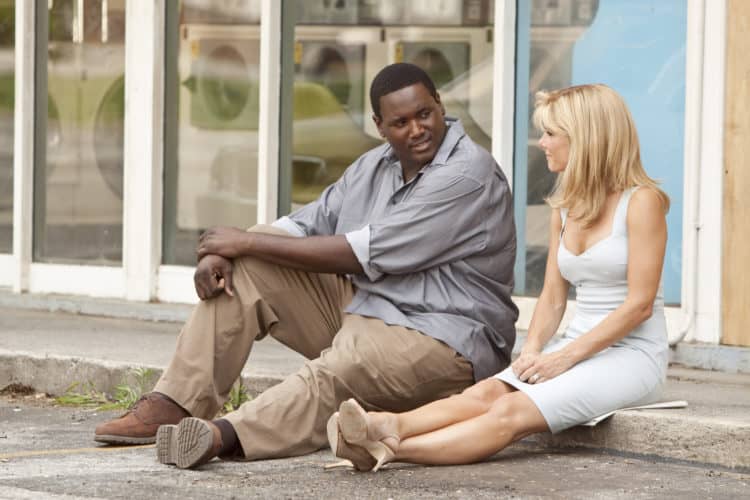 Making the decision to give a child up for adoption is never an easy thing for parents to do. However, for various reasons, there are a lot of people who decide to go through with the decision. Although adoption can be a beautiful thing in many situations, there are also stories that don't have the happy ending that everyone dreams of. Over the years, the entertainment industry has told stories from both angles. Adoption has been a popular subject in Hollywood and there have been dozens of movies about the realities of adoption. Although some of these movies are completely fictional, others stem from true stories. Keep reading to see our list of the 10 best movies about adoption.
10. Losing Isaiah
Released in 1995, Losing Isaiah stars Halle Berry as a woman named Khaila Richards. Khailia struggles with addiction and after giving birth, she decides to leave her baby in a dumpster. After almost being killed in a garbage truck, the baby is rescued and sent to a nearby hospital. He is eventually taken in by a middle-class white family who plans to adopt him. However, their plans are interrupted when Khailia returns and demands custody of her son. A court battle begins and both sides are willing to do whatever it takes to gain custody of Isaiah.
9. Instant Family
Lots of movies about adoption tend to be on the serious side, but Instant Family is very lighthearted. In the movie, Mark Wahlberg and Rose Byrne play parents who adopt three siblings. Once the children arrive, their worlds are completely turned upside down and everybody in the house has to adjust to their new normal.
8. Black or White
Black or White isn't usually thought of as a movie about adoption, but in some ways, that's exactly what it is. The movie centers around a young girl who is being raised by her maternal grandparents. However, after her grandmother dies in a car accident, her grandfather begins binge drinking. As a result, the child's paternal grandparents step in and try to get custody. Since the child is biracial, her paternal grandparents argue that she would be better off being raised by Black people who understand the implications of race. An intense court battle begins, but the film ultimately has a happy ending.
7. Secondhand Lions
After being abandoned by his mother, a teenage boy named Walter (Haley Joel Osment) goes to live with his great uncles. Initially, his living in the house is an annoyance for his uncles, but over time the three of them begin to develop an unbreakable bond.
6. The Blind Side
The 2009 movie The Blind Side is based on the book The Blind Side: Evolution of a Game which tells the story of former professional football player Michael Oher. After spending years in foster care, Michael goes to live with the Tuohy family. His time with the family turns out to be a life-changing experience for them and him and they become instrumental in his journey to the NFL.
5. Found
Found is the only documentary on our list, and it's definitely worth adding to your watchlist. Released on Netflix in 2021, the film follows three young girls who were adopted from China as they embark on a journey to uncover the identities of their birth families.
4. Lion
Based on a true story, Lion is the story of a young boy who gets lost on a train and ends up thousands of miles from his family. He is eventually adopted by an Australian family. However, once he gets older he decides to search for his birth family using technology and the few things he can remember.
3. Juno
Juno is the kind of movie that will make you laugh and cry. Starring Elliot Page in the title role, Juno is about a teenage girl who gets pregnant and picks the couple she wants to adopt her child. However, her relationship with the couple becomes complicated when the husband seemingly starts to develop feelings for her. Juno was a huge box office success and also won the Academy Award for Best Original Screenplay.
2. Lilo and Stitch
Lilo and Stitch is arguably one of the most memorable animated movies of the 2000s. The story centers around a young girl named Lilo who is being raised by her older sister after their parents' death. Lilo ends up adopting a dog who she names stitch, and the two become inseparable. The movie highlights the fact that not all families look the same and it's a story about love and loyalty.
1. Annie
Originally released as a Broadway play in 1997, the original Annie movie was released in 1982. Annie is probably the most well-known movie about adoption. The movie follows the story of a young orphan named Annie who dreams of one day being adopted. Unfortunately, however, Annie's daily life is aggravated by Agatha Hannigan, the woman who runs the orphanage. Fortunately for Annie, her life is changed when a wealthy older man shows interest in adopting her.
Tell us what's wrong with this post? How could we improve it? :)
Let us improve this post!