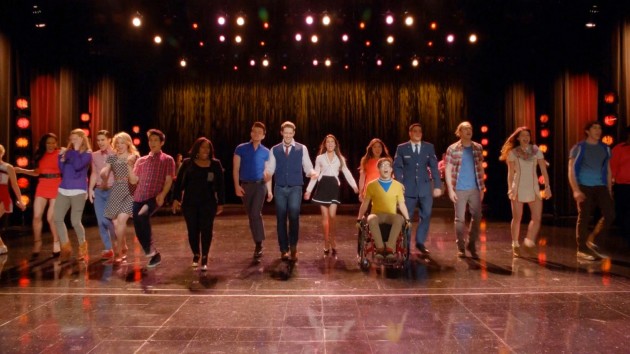 Tomorrow night, Glee begins its sixth and final season on FOX with a two-hour premiere. It's been a very up-and-down journey for the musical series since it debuted in 2009, as the show has gone from a commercial (and critical) hit to an afterthought on most viewers' minds. However, even though Glee has lost its wide-ranging appeal in its most recent seasons, there's no denying that the show, for a time at least, was a pop culture phenomenon, and before it starts its swan song on tomorrow (it will air back-to-back episodes, beginning at 8 p.m. on FOX), we here at TVOvermind are continuing to take a look back at the series, its legacy, and its greatest episodes. After giving you our top choices for episodes from Glee's first, second, third, and fourth seasons, these are the best episodes from Glee Season 5. Make sure to check back here on TVOvermind throughout Glee Season 6 for weekly reviews of all 13 of the show's final episodes.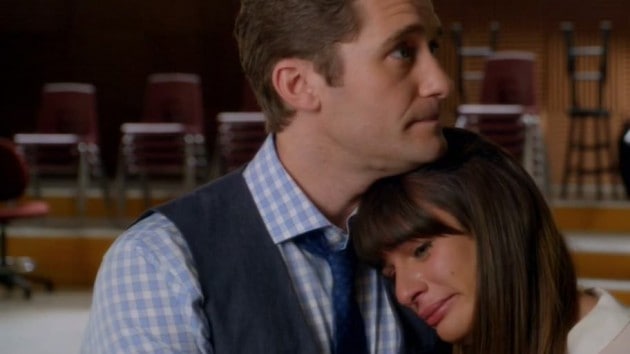 "The Quarterback"
"The Quarterback" is an uncomfortable episode of television; there's no denying that fact. When watching the episode, you are watching the Glee cast, not just their characters, grieve the real, heartbreaking loss of an actual person, someone who was their friend (and for Lea Michele, someone who was even more than that). However, even if it feels almost too personal, "The Quarterback" is also a stunning, beautiful tribute to the character of Finn Hudson and, more importantly, to the actor who portrayed him, Cory Monteith. Glee never acknowledges what caused Finn's death and instead chooses to celebrate his life and those he touched throughout it, ensuring that, yes, we do feel the incredible loss, but that we also remember everything Monteith and his character brought to the series and how grateful we are for getting the chance to watch him.
"Frenemies"
The central storylines of "Frenemies" revolve around two separate fights, one between Rachel and Santana and the other between Artie and Tina, and even though these conflicts are caused because of immediate, newly created problems (Santana becomes Rachel's understudy for Funny Girl; Artie and Tina compete to be their class's valedictorian), they also serve as a reminder of the past issues that these characters have had with one another. After too many of Season 5 episodes dealing with PSA-like issues and new, underdeveloped characters, "Frenemies" gave Glee a chance to remember who its stars were and revisit its history, something the show doesn't do nearly enough.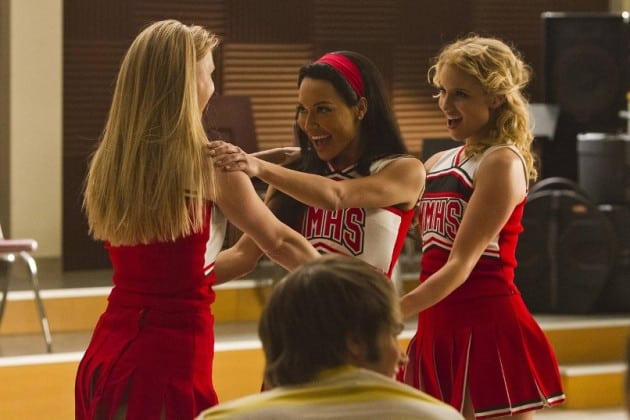 "100"
Speaking of revisiting history, Glee's two-part 100th episode event did essentially that, acting as both a reunion episode and somewhat of a clip show that gathered all the of the show's original characters together for one big farewell to the glee club. As the first hour of a two-parter, "100" does a good job of catching us up on what all of the show's characters have been doing offscreen, but it's mainly a highlight for the reunion performances and just how much fun they all are. Plus, that Puck and Quinn scene in the hallway near the end is fantastic.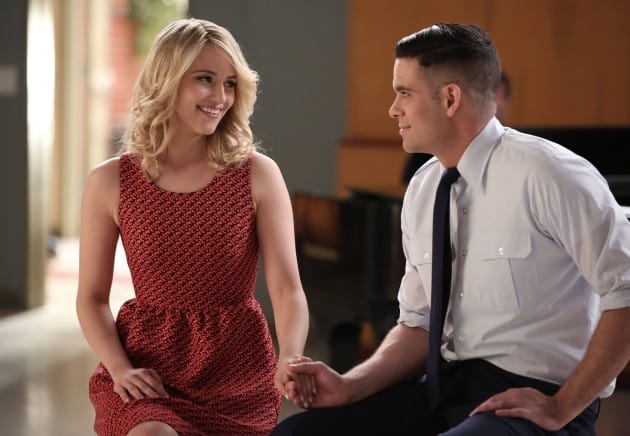 "New Directions"
Following "100" was the second hour of Glee's 100th episode event, "New Directions," which served as a perfect farewell to McKinley and the glee club, as the action for the rest of Glee's fifth season would move to New York after this episode. What "New Directions" does so well is not only provide callbacks to the show's early days (and there is no bigger and better callback than the episode's performance of "Don't Stop Believin') but showing why this, the glee club getting shut down, matters so much to these people. "New Directions" is a representation of Glee at its most emotionally authentic (in other words, the show at its best) and is a culmination of the 100 episodes that preceded it. Put simply: it acts as an amazing series finale that isn't one.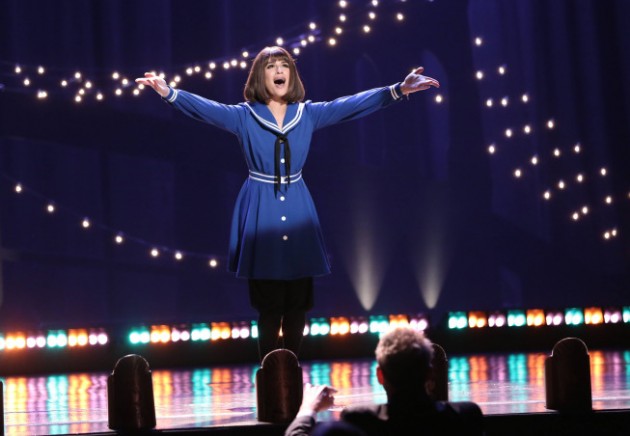 "Opening Night"
After "New Directions," the New York-centric episodes of Glee were a mixed bag. Some were good, some were flat-out awful, and most were just alright. And none of them were better than "Opening Night," which, like most of the best episodes from Glee Season 5, engaged with the show's history; in this case, that meant Rachel's dream of becoming a Broadway star, something she had been working for not just all season long with Funny Girl but since Glee's very first episode. As I've stated before, Rachel is my favorite character on the show, so seeing her finally achieve her dream was super satisfying. However, the episode has plenty of other highlights, such as Will showing up give Rachel a pep talk (before he has to leave for the birth of his and Emma's son), the fun and wacky performance of "Pumpin Blood" (the energy in that number is crazy), and Rachel mentioning that she saved Finn a seat (and her flashbacks to him while she performs). No other episode in the later part of Glee Season 5 emotionally connected with me more than "Opening Night."
[Photos via FOX]