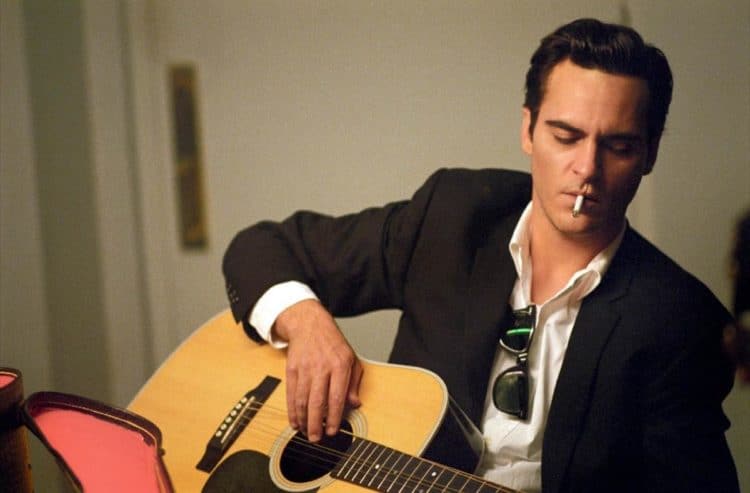 Movie Sound Tracks are easily forgotten except for a few specifics that speak volumes to people's hearts. In case we weren't aware, a handful of these songs belong to our beloved country genre. There's no consensus, however, as to which country song is best for every country music lover has preferences. Hence, I've taken liberty to come up with my own set of Top Ten. For disputes, let's just stick to that aged-old wisdom of "let's just agree to disagree" shall we? Great! Now on to my list.
Keep Your Eyes on Me (The Shack, 2017) – Tim McGraw and Faith Hill
Passion beats good vocals. Both Christians, this couple believed every word they sang in "Keep Your Eyes on Me." The song must have been God-directed to complement a well-written story turned into a movie. It keeps people thinking of the God who gave his best for mankind's redemption.
Favorite Line/s:
Ain't it the sinner
Who gets all the grace sometimes
Ain't it the saint
Who picks up the pieces left behind
I Cross My Heart (Pure Country, 1992) – Artist: George Strait

What makes Country music pure? Pure hearts. Pure intentions. Pure Love. Any question?
Favorite Line/s:
In all the world
You'll never find
A love as true as mine
Bless the Broken Road (Hannah Montana, 2009) – Artist: Rascal Flatts

The Rascal Flatts are real good with songs about moving on from past loves. A 2004 chart-topper, "Bless the Broken Road" remains to be among the most requested love songs. What made it a favorite is its healthy perspective of trusting God to lead you to the right person. And, instead of feeling bitter against previous lovers, they're made to be mere "stars" whom God also uses to light the road he paved for you.
Favorite Line/s:
It's all part of a grander plan that is coming true
My Little Girl (Flicka, 2006) – Artist: Tim McGraw
A father's song, any daddy's girl will cry a bucket listening to every love-filled line.
Featured in the ending credits of Flicka, the Broadcast Film Critics Association nominated "My Little Girl" as the Best Song of 2006. Co-written by Tim McGraw, the song secured the 3rd spot on the chart in 2006.
Favorite Line/s:
Someday some boy will come and ask me for your hand
But I won't say yes to him
Unless I know he's the half that makes you whole
He has a poet's soul and the heart of a man's man
I know he'll say that he's in love
But between you and me, he won't be good enough
Butterfly Fly Away (Hannah Montana, 2009) – Artist: Miley Cyrus and Billy Ray Cyrus

What can I say? I'm just a sucker to daddy-daughter songs. Love both this scene and the song from the Hannah Montana movie. Without a doubt, Billy and his daughter's duet was emotional. Billy Ray Cyrus had his share of mixed-feelings common to all dads seeing their children spread their wings and finally leaving their nest.
Favorite Line/s:
Caterpillar in the tree, how you wonder who you'll be
Can't go far but you can always dream
Wish you may and wish you might
Don't you worry hold on tight
I promise you that there will come a day
Butterfly fly away

9 to 5 (9 to 5 TV Series, 1980) – Artist: Dolly Parton

Who else has a sudden urge to watch the series' re-runs upon seeing the music video? From 1982-1985, 9 to 5 reached 5 Seasons on air. Bet we're already aware that Dolly Parton starred in this series with Jane Fonda, Lily Tomlin, and Dabney Coleman.
Dolly wrote the song on set and inspired by her long, acrylic "fingernails." Yep. You read that right. Playing the role of a secretary, Dolly discovered that her nails sounded like that of a typewriter. She used that sound as guide to her song's composition.
And if we've been paying close attention, the sound of a typewriter could be heard in the background. That's no typewriter though, but Dolly's finger tapping.
Favorite Line/s:
9 to 5, yeah they got you where they want you
There's a better life, and you dream about it, don't you?
It's a rich man's game no matter what they call it
And you spend your life puttin' money in his wallet
Crazy (Sweet Dreams, 1985) – Artist: Patsy Cline

Oh yes Patsy Cline! We're crazy over your charm and your singing! Shame that you met an early demise. And to which film would we want to hear this but yours, of course?
Favorite Line/s:
Worry, why do I let myself worry?
Wondering what in the world did I do?
Coal Miner's Daughter (Coal Miner's Daughter, 1980) – Artist: Loretta Lynn
Loretta Lynn's 1970 autobiographical song was soon adapted into the 1980 film, "Coal Miner's Daughter." Sissy Spacek did not only play Loretta Lynn's life well, but managed to pull off Lynn's song instead of mere lip-synch. Hence, winning Best Actress in the Academy Award.
Favorite Line/s:
We were poor but we had love,
That's the one thing that daddy made sure of
Your Cheatin' Heart (Your Cheatin' Heart, 1964) – Artist: Hank Williams

In the name of fairness, the late Hank William's "Your Cheatin' Heart" is a valid description of pain and betrayal from a man's perspective.
Starring George Hamilton, this 1964 biopic film had Hank Williams Jr. record the sound track.
Favorite Line/s:

Your cheatin' heart
Will pine some day
And crave the love
You threw away
I Walk the Line (Walk the Line, 2005) – Artist: Johnny Cash
The song was Cash's first No. 1 in 1957. Originally "Walk the Line," Carl Perkins suggested adding "I" while on they were on tour.
"I wasn't impressed with Cash at first, because I like recordings with class… And Cash seemed rough, but 'I Walk The line' was a class recording." – Jack Clements on Johnny Cash, Uncut Magazine 2012
As for the film, screenwriters Mangol and Gill Dennis based it on two of Cash's autobiographies; Johnny Cash–Man in Black and Cash: The Autobiography.
Favorite Line/s:
You've got a way to keep me on your side
You give me cause for love that I can't hide
Clearly there are plenty of more songs to add but we think it's best left to 10 to allow some of the most expert country music blogs to feature their picks.