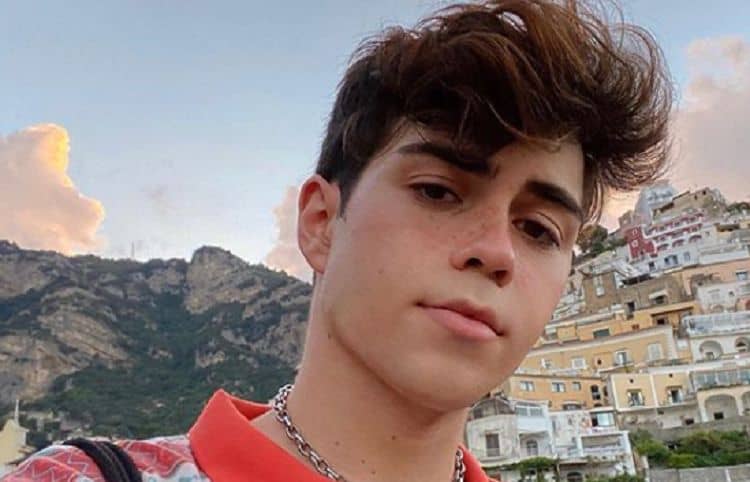 Being a social media influencer looks like one of the easiest jobs in the world. However, what lots of people don't realize is that there is an immense amount of pressure that comes with having a large following. Sadly for TikToker Benji Krol, this is something he has had to learn the hard way. Benji, who has millions of followers on both TikTok and Instagram, has found himself in the middle of some very serious controversy after being accused of child grooming. He initially denied the allegations and announced that he would be taking a break from social media. As you can imagine, the rumor mill is working in overdrive on this one. Continue reading for 10 things you didn't know about Benji Krol.
1. He Attempted Suicide
Things have been pretty rough for Benji since the grooming allegations surfaced. Millions of people have reacted to the information and his reputation is likely beyond repair. According to sources, he has recently said that he's even tried to commit suicide in the wake of all of the rumors.
2. He's From Brazil
Benji is originally from Rio de Janeiro Brazil but currently lives in Spain. However, those aren't the only two places he's lived. His family has done lots of moving throughout the years and he's also lived in Switzerland and Canada. Although he's grateful for the opportunity to have lived in different parts of the world, he feels like he doesn't have a home country.
3. He Also Has A Big Following On YouTube
Most people who know of Benji are most familiar with him from TikTok and Instagram, but those aren't the only places where he's been able to grow a massive following. His YouTube channel also does numbers. He currently has 1,2 million subscribers and his videos have gotten a total of more than 28 million views. However, there's a good chance that his following on all of his platforms will decrease significantly as these grooming allegations continue to spread around the internet.
4. His Nudes Were Leaked
The recent grooming controversy isn't the only time Benji has been in the spotlight for something that he's embarrassed about. Earlier this year, he was hacked and his nudes were leaked to the internet. Unfortunately, he isn't the first social media influencer to have this happen to him.
5. He Loves Experimented With Makeup
Benji loves expressing himself and he encourages other people to do the same. Makeup has become one of his favorite forms of self expression. He loves experimenting with different colors and styles and often shares his makeup ideas with his followers on Instagram.
6. He Loves Going On Hikes
Spending time outdoors is something that has always been a major part of Benji's life. His family is really big on staying active and they often go on hikes together. These aren't just any hikes, though. In a Q&A video, Benji revealed that his family goes for hikes that last anywhere from two to eight hours.
7. If He Could Pick A Super Power It Would Be The Ability To Fly
We've all thought about which super power we'd want and if we could pick one, and Benji is no exception. In the same Q&A video, he said that if he could pick a power, it'd be the ability to fly. Not only would flying be very cool, but it would also make it easy for him to get wherever he wants to go.
8. He Speaks Four Languages
Growing up in so many different countries has benefited Benji in more ways than one. Benji has been able to learn four languages: English which is his first language, Spanish, German, and French. He can also speak a little bit of Italian. Last year, he uploaded a video on TikTok to show off his multi-lingual abilities.
9. He Got His Start On YouTube
Even though TikTok is what he has become 'famous' for, Benji actually got his start on YouTube. When he originally started on YouTube, his videos consisted of mostly travel type content. He enjoys creating content for YouTube because it gives him a chance to post longer videos and show more of his personality.
10. He Loves Editing Videos
Editing is usually the thing that creators hate most about making videos, but not Benji. In fact, his love for editing is what initially attracted him to YouTube. He told Tube Filter, "I really wanted to get into YouTube because, while I really like filming, I LOVE editing. And being able to put a whole video together is something I really enjoy."
Tell us what's wrong with this post? How could we improve it? :)
Let us improve this post!