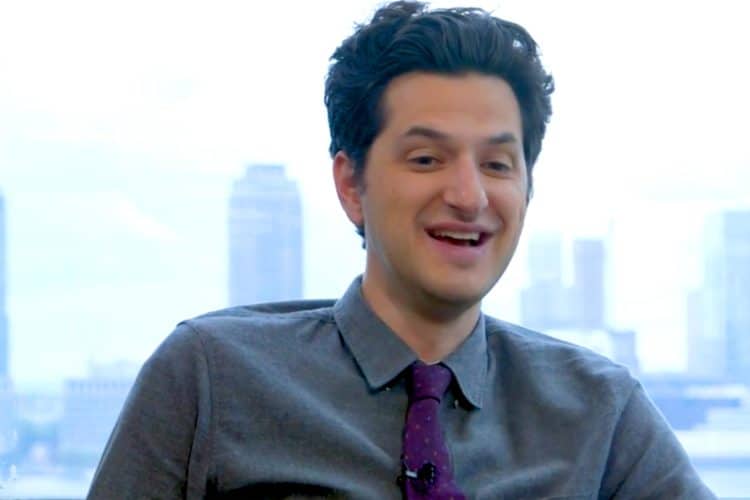 If there's one thing Ben Schwartz knows how to do, it's make people laugh. Over the course of his career, he has become well-known for his sense of humor and his comedic timing. Those things combined with his acting skills have made him the perfect fit for dozens of roles. But while being hilarious is definitely Ben's thing, he can do much more than that. Time and time again he has proven that he is worthy of being taken seriously and he's still got more to prove. 2021 is already gearing up to be a huge year for him and his fans are looking forward to seeing what he has in store. Continue reading for 10 things you didn't know about Ben Schwartz.
1. He's From The Bronx
Ben was born and raised in the Bronx and his parents are also Bronx Natives. During an interview with Kevin Pollacks Chat Show, Ben said, "When I told people I was from the Bronx, it was like 'Oh, do you have bullet wounds?' And I'm like 'No, it's just me and, like, Jewish people". Ben is currently living in the Los Angeles area.
2. He Studied Psychology
Working in the entertainment industry wasn't always what Ben envisioned himself. Instead, he was once on a much more traditional path. He he didn't get into the comedy/acting world until after college. He has bachelor's degrees in psychology and anthropology from Union College in New York.
3. He Was In A Video Game
Ben has had a very successful career as a voice actor, and one of his most noteworthy roles has been voicing the legendary video game character Sonic the Hedgehog in the 2020 movie, Sonic the Hedgehog. What many people don't realize, however, is that Ben has also had voice roles in an actual video game. He was the voice of Skidmark in the 2013 game Turbo: Super Stunt Squad.
4. He's An Author
To say that Ben can do a little bit of everything doesn't even accurately describe all the things he's capable of doing. He is the co-author of four books, three of which were written with Amanda McCall. Ben's books include Things You Should Already Know About Dating, You F-king Idiot.
5. He Has Almost 100 Acting Credits
Ben has worked incredibly hard over the last several years to establish himself in the industry and his resume certainly reflects that. He currently has 93 acting credits (including his voice roles) and there's no doubt that he will be breaking 100 within the next couple of years.
6. He Has Lots Of Behind The Scenes Experience
Performing isn't the only time when Ben's talents come to life. He has also built up a pretty impressive list of behind the scenes work and there will likely be even more in the future. He is a talented writer, director, and producer who has lent his talents to a variety of successful projects.
7. He Loves Video Games
Getting the chance to play Sonic was the opportunity of a lifetime for Ben because he has always been a video game fan. Ben told Thrillist, "I'm a very big video game nerd. I had a Nintendo and a Super Nintendo. [My friends from PS 24 in Riverdale] had a [Sega] Genesis so I would go over there and play QuackShot and we'd play Sonic and Sonic 2. It's always been something I've always loved. Video games, I've always loved and still do…"
8. He's Not Scared To Share His Political Views
Ben has made a living off of joking around, but he certainly knows when to be serious and politics is one of the the things he's serious about. He isn't shy about sharing his political opinions and he made it very clear that he did not support former president Trump. Additionally, he was very vocal in encouraging people to register to vote.
9. A Visit To David Letterman's Show Inspired Him
Everybody has had at least one 'a-ha' moment in life where everything just clicked. For Ben, that moment came when he was asked to sit in the audience as an audience member during an episode of The Late Show With David Letterman. Not long after, he got a job working on the show. In a full circle moment, he would eventually come back to the show as a guest.
10. He Tried Doing Stand-Up
Ben isn't known for being a stand-up comedian, but he did give stand-up a try early in his career. While talking to MTV he revealed, " I tried standup, which I found very difficult, and I found very lonely. When I succeeded it was an incredible feeling, [but] when I failed it hurt so bad because I was the only one on stage."
Tell us what's wrong with this post? How could we improve it? :)
Let us improve this post!