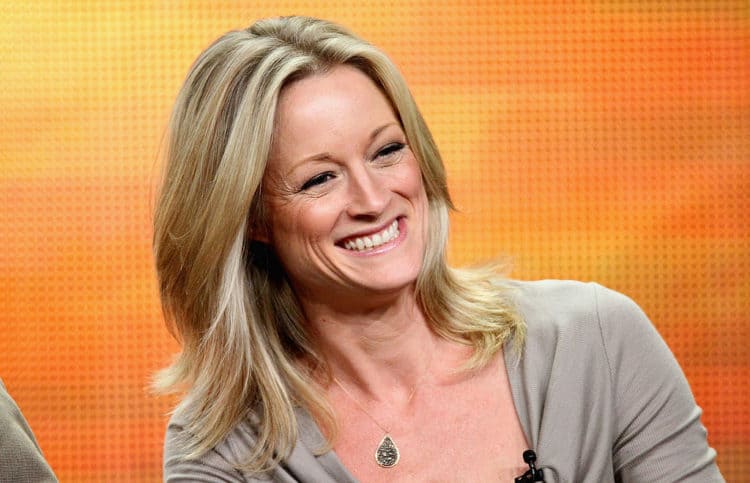 The question of what happened to Teri Polo is pretty easy to answer since she's still around, but as far as being front and center at all times it's also just as easy to say that this isn't happening as much as it might have when she was still a part of the Meet the Parents cast. It could even be said that she became less of a factor after Meet the Fockers since in Little Fockers it would appear that she's still noticeable but the story has really taken to following Ben Stiller and Robert De Niro's continuing hate/love feud since Jack, aka De Niro, is still the domineering personality he was shown to be in the first movie. But one thing that is also evident is that Teri's TV career has been far more extensive than her movie career, as she's appeared on several more shows throughout her time in show business, even though her movie career is nothing to sneeze at. Quite often it's seen that a person's career will go through lows and highs as the years progress, and unless they're an A-lister who suddenly can't be employed by Hollywood, as many articles go on to say in one way or another, they're probably going to be left alone or given the kind of attention that will ask 'what happened to them?'. And so, here we are.
There's no question that she's a good enough actress to be on screen with just about anyone since she's worked with some of the biggest and most respected names in the business, but remembering her name is likely kind of tough for anyone that hasn't followed her for that long. It could be that she plays so many characters that could be considered crucial to little more than a glorified extra, but the thing about Teri is that she's good at what she does, but not necessarily one of the best. While it might feel argumentative to say such a thing the truth is that she's been able to stand up and be counted along with several actors and she deserves the accolades that have been heaped upon her. But where this breaks down is the fact that when she's on-screen, she appears to only have a few settings that she defaults to when taking on a role. This lack of versatility isn't a huge downfall really since a lot of what she does works for a number of her roles, but for one reason or another, it does feel as though she's unable to find herself in a lot of roles that are bound to be remembered by a wide array of fans. Her role as Pam in the Meet the Parents saga has been great even though there are a few things to be said for a person that can be manipulated by her father so easily since Pam has turned away from Greg, played by Stiller, a couple of times simply because her father pointed out iniquities in Greg's character that painted him as someone that was less than trustworthy. The downside of the movies in this instance is that the writer might have been stretching just how much influence a parent can really have or should have, in the relationship of two people since after living together for so long one might have thought that Greg and Pam would be a little more rock-solid in their relationship. Obviously we can't get completely down on Pam though since Greg did have a few secrets he didn't want to get out.
She's a talented actress, of that there's no doubt, but her time in Hollywood, as successful as it's been, has not been allowing her to leave a solid legacy behind at this point since if one can easily forget about an actor it's evident that they either haven't been taking their career seriously, or they simply haven't been given enough chances to shine. It feels as though neither of these really apply to Teri, but at the same time, there is some truth within the latter reason that could be why she hasn't really caught on with a lot of people. The argument there however can become every bit as complicated and convoluted as any other since being given something versus actually earning it is another argument that many people might want to talk about and wouldn't be willing to budge on as much. Merit in Hollywood is still something that many people believe in since those that do the work and put in the hours to become better actors are those that many hope would be the ones that are given the consideration when it comes to being turned into A-listers that people want to watch. It doesn't always work this way obviously, but it's still something that many feel should happen.
Tell us what's wrong with this post? How could we improve it? :)
Let us improve this post!