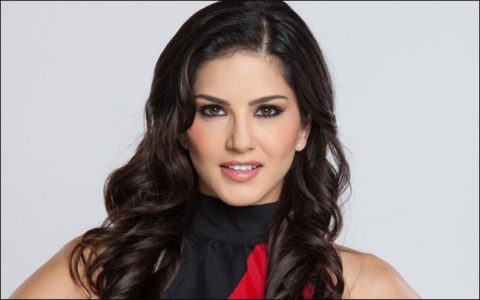 If you don't know who Sunny Leone is, the reason is likely because you have not indulged in the adult genre of the movies. To put it simply, you are not into watching adult movies. That is where Sunny Leone has become "famous" and has won several awards for acting in adult movies. Now she is making a move away from her startup genre and into something more mainstream. That leaves the question whether her acting talents can be seen in full dress.
Believe it or not, there is a long list of adult film stars who have done more than just appear in a cameo role in mainstream films, the two more noticeable names are Ron Jeremy and Traci Lords. (You may consider Sylvester Stallone's past and where he ended up, but he wasn't exactly a "star.") There has been an increasing trend over the last decade to position adult film stars in the more mainstream films because for one reason, the adult film industry has been seen as slightly more credible than in years past. Another is that some former stars actually have talent and want to move on from their past. Which of these groups Leone fits into awaits to be seen.
Now Sunny Leone's first Tamil venture will be in a film called Veeramadevi. Though the opportunities to shine have been there, she has taken up the lead in other 2017 movies, they have not fared well. The IMDB average for her lead roles has been barely a 4.0. When she appears in lesser roles, those films average well into the 7.5 range. So it is clear she has her work cut out for her. One critic called her acting "3rd class."
One unique feature of this upcoming movie is that it will explore the Tamil culture. She says that such projects will "push her as an actor." Up to this point she has been doing Hindi films, and it is clear the island of Sri Lanka where Tamil is the native language, has its own group of cinephiles. A recently released movie, Komaali Kings that was about the Tamil culture, was well-received in its native country.
Perhaps going into a locale where she is a relative unknown but has close cultural connections to the people will be an opportunity for her to escape any potential stereotypes that may have been responsible for her sluggish transition. One of her 2017 movies, Bhoomi, was about a father who pursues justice after his daughter gets raped. Receiving a 5.3 on IMDB, one reviewer said it was an important movie about a sensitive subject, which is why it was not well-received by the public in general. An adult film star may or may not be the best casting decision for such a critical role.
But there is also the possibility that Sunny Leone is being professionally smart here. She sees that the Tamil movie market may be ready to explode locally, and if she can get a role that focuses on the Tamil culture and people instead of trading on some socially challenging themes, there will be a time for her acting talent to shine as she will be playing a warrior princess. In preparation for the film, Leone will be required to do special training, including sword fighting and horseback riding. She is turning 37 this year, so it is obvious that time is running out on her acting career — in India or anywhere else.
Tell us what's wrong with this post? How could we improve it? :)
Let us improve this post!