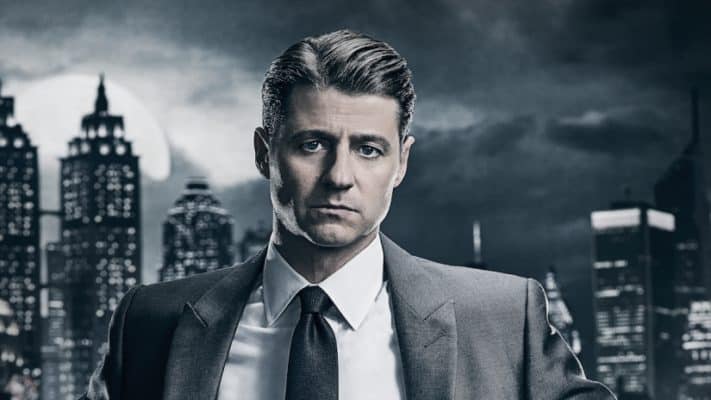 Ben McKenzie has gained a lot of star power since appearing on "The O.C." His life has taken a right turn as he met and married Morena Baccarin in 2017, and includes the addition of daughter Frances Laiz Setta Schenkkan on March 2, 2016. As you will see from some of the items on this list, he has a very interesting background, much of it includes his connections with acting and film. Yet it seems that working in the entertainment industry wasn't his first choice despite the family connections to it.
1. The Rivalry between Volchok and Ryan of "Southland"
Cam Gigandet, who played Volchok, said in an interview that McKenzie off-screen was just as big an ass as he was on screen. The bottom line is that did not get along at all, which actually may have helped their on-screen rivalry. But the fault seems to lie at McKenzie's doorstep because Cam claimed that he can't remember doing anything to McKenzie that would have sparked the bad behavior. Despite what Cam says about his professional admiration for McKenzie, he probably still thinks he is an ass.
2. One of McKenzie's uncles is the Pulitzer Prize-winning playwright Robert Schenkkan.
Though his uncle's name might not immediate grab you, if you have seen the popular movie "Hacksaw Ridge" then you have seen the result of his work. Though he didn't grab any awards for the movie, he is just the first of several family connections McKenzie has to the entertainment industry.
3. He is the second cousin of actress Sarah Drew.
Sarah plays Dr. April Kepner in the very popular ABC medical drama, "Grey's Anatomy." Though Sarah cannot be found on the series until Season 6, where she had only a couple of appearances, she became a regular in Season 7 and remained there until her creatively-justified exit from the show this year.
4. His acting talent may be genetically based.
McKenzie's paternal grandparents had some acting in the early years of their lives. Also, as it turns out, his brother Nate is attending Yale as a graduate student who is working in avant-garde theater in New York. No word as to the success of Nate, though he is definitely taking a different path to acting than his brother.
5. He admits being an idiot when he was 25.
This admission of idiocy comes from another act of assininity when he simply ignored his current wife, Morena Baccarin. In fact, when they met later on the set of "The O.C." he said he didn't even remember their earlier meeting. To make matters worse, when recalling the incident he says that he was just a "boy" then. A boy?
6. His formal education as an undergrad had nothing to do with his current career.
He attended the University of Virginia, following in the footsteps of both his grandfather and father, graduating in 2001. His majors were Economics and Foreign relations, both which have no connection to his past or current pursuits. What he was planning to do with his college education is something we likely will never know, but his choice of majors does seem as a bit of rebellion against his family connections to the movies and theatre.
7. He was not the first choice for the role of Ryan.
The truth is, two actors more well-known, Garrett Hedlund and Chad Michael Murray, had both been considered for the part before the decision was made to cast McKenzie. The reason Garrett and Chad were passed up is up for debate, but the word is that McKenzie was a better fit for the character of Ryan.
8. He has a net worth of an estimated $13 million.
This is separate from wife's Morena Baccarin total. The majority of this number comes from his roles in "The O.C." and "Southland." But keep in mind he has also been a producer, so despite his recent family commitments we should see an uptick in the number over the years.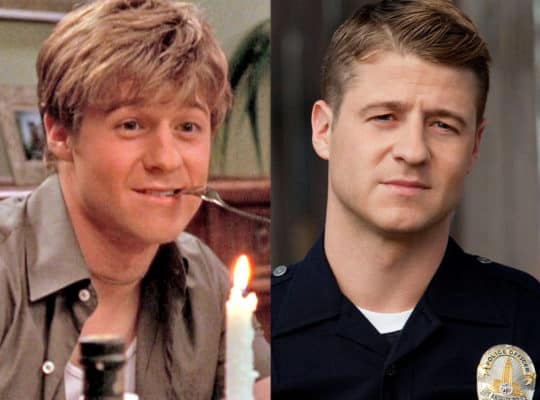 9. He had a stereotypical start to an acting career.
McKenzie moves to New York just 3 months prior to the 9/11 attack. That event negatively shook the economy, and so he waited tables as a means of support. As for his living arrangements, he shared a bunk one of those infamous cramped apartments in the city.
10. He has distant connections to the Bush family.
The connections are actually very distant, but it is interesting to note that the year he graduated from high school was the same year that the Jenna and Barbara Bush became freshmen at the same school. We don't know if he ever met them, nor is it certain they ever remember meeting him.
Tell us what's wrong with this post? How could we improve it? :)
Let us improve this post!