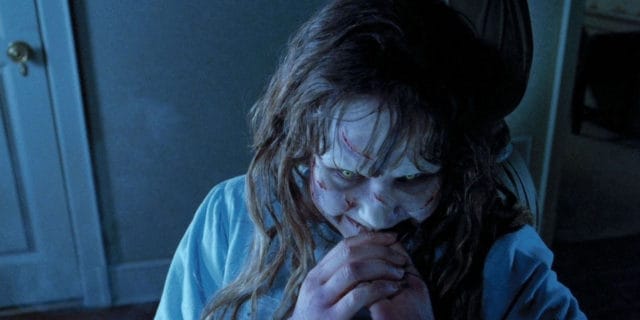 There are two movies in the history of cinema that I believe influenced real culture and real society more than any other movies in history. It's difficult to actually measure influence outside of the theaters but you can certainly put in a reasonable guess. The first movie which I think is number one is Jaws. We may watch the movie today and make fun of how fake the shark looks but no movie has ever influenced people's decision to go swimming in the ocean as much as that movie. Think about it. We're talking millions and millions of people who will never go in the ocean with a sense of complete safety ever again simply because of a movie. To me, that's influence.
The other movie which is completely different is The Exorcist. To this day it goes down as one of if not the best horror movies in history. The Exorcist was nominated for ten Academy Awards in 1973, winning two. It is the first horror film to be nominated for Best Picture which is incredibly rare. People legitimately thought this movie was real and exorcisms became widely studied after that. Also, the horror movie world itself was highly influenced by the film.
But I'm not here to write a complete essay on The Exorcist. What I will say is that to this day the Spider Walk scene still gives me nightmares. And now I have a new fresh set of nightmare material that I'd never seen before. Here's a behind the scenes moment from The Exorcist that's even creepier than the movie itself.
https://i.imgur.com/CD6mVCl.gifv