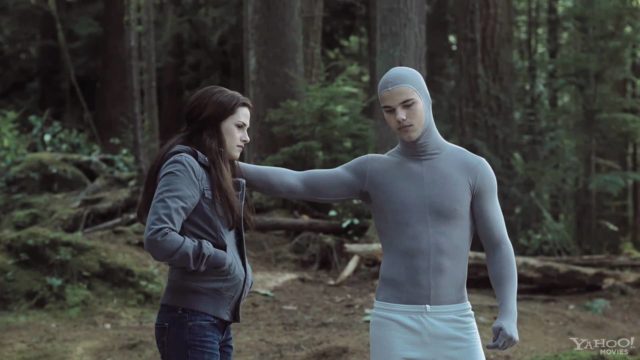 There are some scenes in movies where CGI looks pretty obvious and even if it's not obvious you're thinking to yourself, "this has to be CGI." You based this assumption on your vision alone and deduce that it's highly unlikely that the studios would go to the painstaking trouble of finding an actual set to look that way or a waste money on a costume to look a certain way when all you are is a click away from a computer enhanced images that can accomplish the same thing and for less money.
But little do we realize that even some of the smaller moments in films also contain a fair amount of CGI work. When you think a character is petting an animal they might really be petting a human's head. When you're watching BB8 zooming across the desert you don't know that it's really an actual person running with a stick attached to said BB8 and pushing it along. These are just a couple of examples.
Below you'll see some GIF that demonstrates how what you see on screen is far different than what's actually happening.