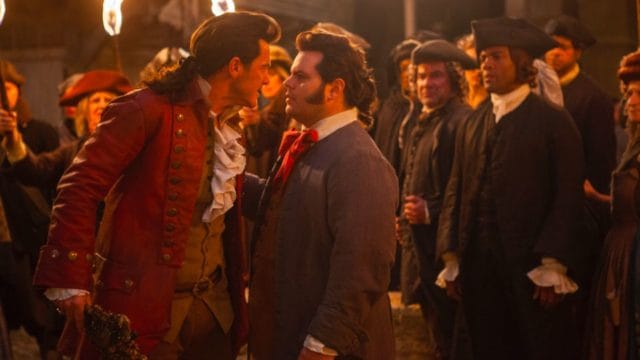 I never knew Walt Disney. All I know is what I've read of the man. I know he's a genius. I know he's responsible for creating one of the most successful companies to ever exist. But if other things I've read about him are true then something tells me he might be turning in his grave right now. It's hard to believe that all this time we've never seen an openly gay character in a Disney movie, but we're about to in Beauty and The Beast. Director Bill Condon explained in a new interview with British magazine Attitude that it will tackle LGBT themes in historic fashion for the studio.
Condon revealed an "exclusively gay moment" will center around LeFou, Gaston's adoring sidekick played here by Josh Gad. "LeFou is somebody who on one day wants to be Gaston and on another day wants to kiss Gaston," Condon said. "He's confused about what he wants. It's somebody who's just realizing that he has these feelings. And Josh makes something really subtle and delicious out of it. And that's what has its payoff at the end, which I don't want to give away. But it is a nice, exclusively gay moment in a Disney movie.
I'm still having trouble contemplating that we've never seen an openly gay character in a Disney movie before. Isn't that bizarre?