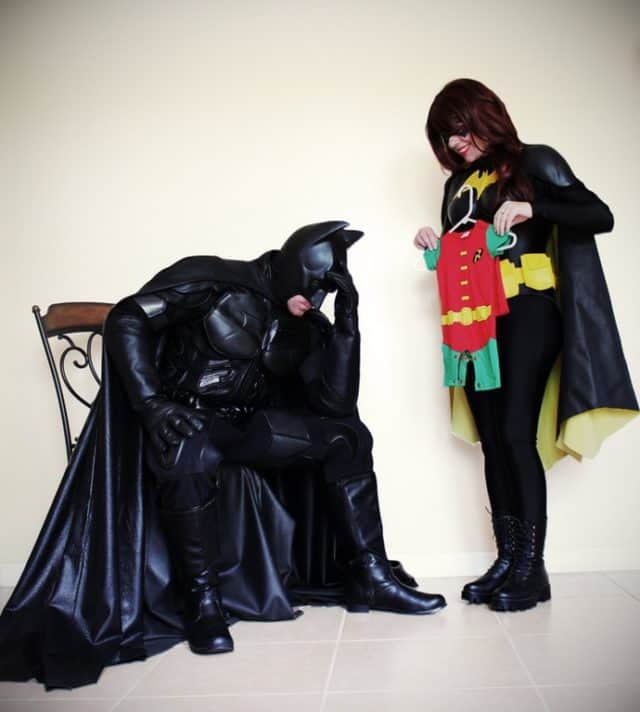 Just last week we posted a fun Youtube video of a couple who was announcing their pregnancy via the help of some Star Trek: The Next Generation. This week they've officially been bumped from the "best pregnancy" announcement of the year list. We have a new leader and this one comes from a couple who has a distinct fondness for Batman.
In a hugely successful Reddit post that inspired more than 1,200 comments, user ocularis01 announced his wife's pregnancy with images from their super hero-themed photoshoot. Dressed in Batgirl cosplay, she holds up a teeny Robin costume meant for their future child:
We mostly use the suits for fundraisers, kids' birthdays, and local children's events. They enjoy it, and we love doing it. So I guess it depends on your definition of "waste of money" said the Reddit user.
While it's been mentioned there were over 1200 comments made on this picture, I think the best reaction by far was this one:
OP, don't lie. How many times have you had sex in those costumes?