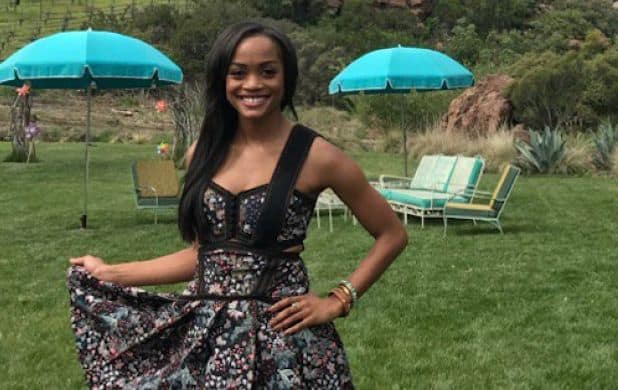 Filming for The Bachelorette has already begun and Rachel Lindsay went on her first group date. She and the fellas went to a Southern California high school to play a little pick up basketball with none other than Kareem Abdul Jabbar. I gotta stop right there. How in the world did The Bachelorette land Kareem Abdul Jabbar? Has anyone ever heard this guy speak and know how smart, serious and political he is? Him being on the show just doesn't fit at all. Plus he strongly criticized the show back in 2014 in an essay he wrote.
In that piece he literally said that The Bachelor is "killing romance in America." While there's no definitive reason why Jabbar decided to be on the show, my speculative guess is that he must see the show progressing given Rachel Lindsay is the first African American Bachelorette. Other than that I can't possibly see why he's on the show.
From what I've heard Lindsay had a great time with the guys as well as Kareem. Sources say Lindsay, Abdul-Jabbar, Harrison and the guys were all quite friendly with the fans who attended the event, and some members of the crowd even got to play basketball as well. Here's a couple of picture that Mike Fleiss tweeted from the day
The journey continues… #TheBachelorette pic.twitter.com/3o5iT20MXV

— Mike Fleiss (@fleissmeister) March 20, 2017
My all-time favorite athlete!!! What an honor…#TheBachelorette pic.twitter.com/rqjNWkHtw3

— Mike Fleiss (@fleissmeister) March 20, 2017
Filming for the show began on March 16th and if we get our way, Mike Fleiss will continue with these tweets. By the time the show airs we should probably know who the winner is. Just kidding. Or am I….
Tell us what's wrong with this post? How could we improve it? :)
Let us improve this post!