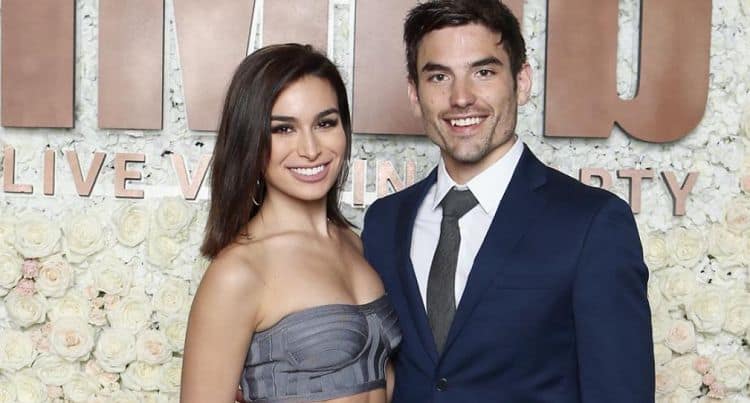 For more than a decade, countless people have used reality shows as a way to find love. Unfortunately, however, these shows have proven to be a very tricky place to find love. After all, reality TV is all about drama, and we all know that drama isn't necessarily the best thing for a relationship. On top of that, getting to know someone in an accelerated amount of time in front of the world usually doesn't help build a strong foundation for a relationship. This is particularly true for elimination-style dating shows in which people are in constant competition. These shows usually create an environment will people will do what they need to do to win, which tends to take their focus away from pursuing a real connection. Surprisingly, however, there are a few shows out there that have actually helped people find love. Bachelor in Paradise is one of them. Keep reading to learn more about the shocking success rate of Bachelor in Paradise.
Numbers Don't Lie
If you're a fan of The Bachelor or The Bachelorette, then you've seen your fair share of couples from both shows call it quits. You're less likely to see that among couples who get together on Bachelor in Paradise, though. In 2018, an article in the Washington Post reported that Bachelor in Paradise had a 50% success rate. This means that at the time it had the highest success rate of all the shows under The Bachelor umbrella. For people who love a good happily ever, hearing that state is confirmation of the fact that love can be found in the most unexpected places – including a network TV show.
What's interesting about Bachelor in Paradise, however, is that it has a higher success rate than shows that are more seriously aimed at helping people find true love. For example, Married at First Sight, which is a show that uses a panel of "experts" to help match people who will then get married the first time they meet, has a success rate of just 30%. This number is probably even lower after all but one couple from season 12 broke up.
Is Bachelor In Paradise's Success Rate On The Decline?
In most things in life a 50% success rate is complete trash. However, when it comes to dating shows, 50% is definitely something to brag about. But is such a high number really sustainable? Unfortunately, the answer is probably no. Since the article in the Washington Post was released, the number of couples from the Bachelor in Paradise who are still together has dropped significantly. As of now, only five couples are still together out of 21.
There are lots of couples who stay together shortly after being on a show, but being able to withstand the test of time is a completely different story. Time and time again, we've seen reality TV couples crumble under the pressure of the spotlight. On top of that, there are some couples who feel pressure to stay together because they've essentially built a brand together. Either way, though, if you're looking for a long-lasting relationship, a reality TV show probably isn't the best place to find it.
Why Is Bachelor In Paradise So Successful?
Now that we've established that Bachelor in Paradise has a pretty solid track record, you're probably wondering why. What could possibly make this show any better at forming connections than all of the other shows out there? In reality, there's no concrete answer for this. However, one of the things that the stats probably don't account for is the fact that Bachelor in Paradise has only been in existence since 2014 whereas The Bachelor and The Bachelorette have been around since 2002 and 2003 respectively. In the years to come, we'll probably see lower success rates for Bachelor in Paradise.
The Future Of Bachelor In Paradise
Although it's always nice to see couples stay together, the reality is that the show's ratings aren't dependant on happy relationships. Sure, it's nice if the relationships can work out, but is that why anyone tunes in? As mentioned earlier, people primarily tune in for the drama. As long as that's there, there will always be plenty of people who are happy to watch. Bachelor in Paradise is currently in its seventh season and it appears to be going strong. There's no reason to believe that the show doesn't be around for many years to come. Hopefully, Bachelor in Paradise's future couples will stand a better chance than some of the people who have already been on the show.
Tell us what's wrong with this post? How could we improve it? :)
Let us improve this post!