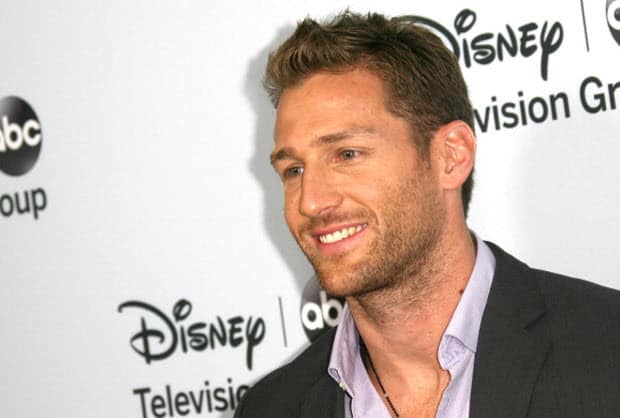 Before season 18 of The Bachelor started we said we feared the show would become less reality and more Real World-ish with each season. The more drunkeness, bikinis, make out sessions, and fights we see on the show the closer it is to fulfilling this prophecy. Well, it took just four episodes and we have it all…. but who are we to complain about that!
Episode 4 started as all the episodes have: reminding us how good of a father Juan Pablo is. The more and more he tries to convince us the less and less we feel about him as a father. Anyway, the ladies and JP take off to Seoul, South Korea to start the episode. The best part about that was the girls started cheering before they knew where they were going – I mean some of them had to be disappointed when they heard that right?
We start with a group date with popular Korean musical (act? sensation?) 2NE1. From the get-go last night we realized that Nikki is going to be the focus of the episode – and essentially become this season's villain. (I really didn't see this one coming). Seeing Juan Pablo loves to dance, he has the girls perform with the K-Pop group. Nikki hates dancing, Kat thinks she's Jennifer Lopez. Let's start throwing fuel on the fire for cat fights. Oh yeah, Cassandra, Elise, and Chelsie (already a famed Bachelor dancer for her car exploits) were on the date too. During the evening session drama continues to build. Kat tells her personal story (a classic move on the show), Elise tells Juan Pablo some of the girls aren't good mother material (the kiss of death), and Nikki puts on her happy face to overcome a huge pimple on her cheek to win that night's rose. (That's two group roses for Nikki if you're keeping score at home).
Back at home the mysterious Sharleen gets the one-on-one date. They have probably the worst date on the show so far in terms of activities. They just hang out in Seoul and she sings opera for him. She also tells him she once dated as guy with a kid and couldn't "process it." Either way, they make out about a dozen times and clearly are feeling each other. We still don't trust Sharleen, but for some reason Juan Pablo is hypnotized by her. Obviously, she gets the rose.
The second group date is boring (I almost thought about changing the channel). The girls and JP tour the city again and try food. I, personally, didn't find Clare's exploits with the octopus tasting funny at all. Oh yeah, the girls complain about Clare trying to monopolize Juan Pablo's time – more cat fights!
The evening was probably the most awkward entertaining part of the show this season. Juan Pablo in an amazing twist of fate decided he's not going to kiss any girls tonight to be a good example for his daughter? WTF? You decide now? The whole show has been you making out with girls. Either way, he dodges a kiss from Renee (our new favorite) and then the Lauren incident happens. She makes an aggressive and stupid move for a kiss and gets rejected. Cue the tears. However, Mr. Set a Good Example for Camila can't go the entire night without kissing someone and ends up sucking face with Clare. Clare is dodgey, but Juan Pablo seems to like the dodgey chicks. The end of the night is more Nikki drama as she takes some of Juan Pablo's time when she's not suppose to because she already got a rose and that starts all new drama. Nikki was insufferable all episode so of course Juan Pablo liked her.
As for the rose ceremony, we were SHOCKED to see Danielle and Kelly get roses when they've been completely useless the entire season. With Nikki, Sharleen, and Andi already having roses – Renee, Alli, Cassandra, Chelsie, Clare and Kat, who we thought might have been out. (Sucks).
The crew is now headed to Vietnam to continue their pursuit of Juan Pablo. Speaking of whom, the pulse around the internet is Juan Pablo could be the worst bachelor yet. The Latin sensation came in with a lot of hype, but has been horribly disappointing thus far. Let's hope he can turn it around going forward.
[Photo via Tommaso Boddi/Stringer]
Tell us what's wrong with this post? How could we improve it? :)
Let us improve this post!