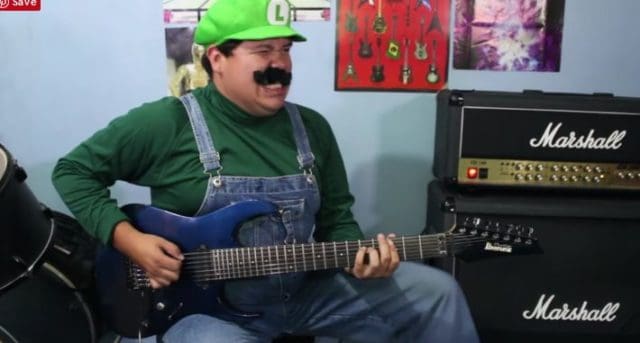 Over the weekend I posted a video of Tina Guo doing a crazy electric cello sample of a new song from Wonder Woman. Needless to say it was awesome. I happen to be somewhat of a musician myself and unlike movie reboots or television show reboots I happen to like song reboots. While I've warmed up to movie reboots I have an extremely specific set of criteria for making them and let's just say overall, I'm against them. With musical reboots it's exciting because an old song could very well be better with some amplification. This is rarely the case in cinematic reboots.
I'm a huge fan of how musicians all around the world are interpreting all kinds music. Whether it's the rock version of a country song or the country version of a rap song, it's always fun to see what people can do to stretch out a song. Today I want to focus on video games, in particular Super Mario World. In this video, Limaco shreds through the entire soundtrack of Super Mario World and does an amazing job. Seriously, you'll want to listen to this whole video as he only gets better as he goes.
I think I might have to take the rest of the afternoon to sift through this guy's Youtube Channel. Once I've gone through everything I'm sending him an email with requests. This guy absolutely rocks.