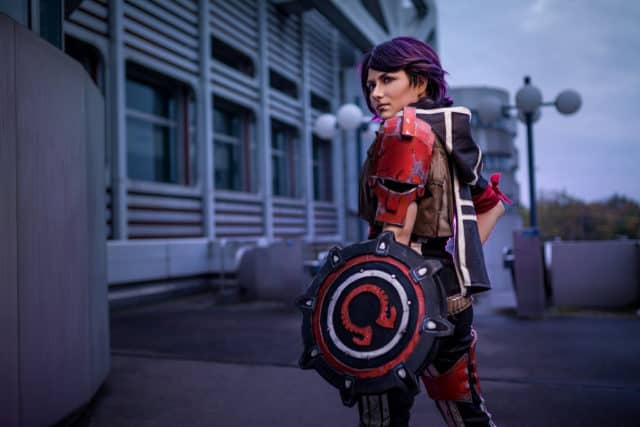 Borderlands cosplay has been on the rise and since everyone is talking about the Oscars today I wanted to move on. I think a great way of doing that is sharing this awesome Athena cosplay with all of you. It was done by itsOK user on Deviantart. According to Wikia
Athena is an NPC in The Secret Armory of General Knoxx, and a playable character in Borderlands: The Pre-Sequel. She used to be a Lance Assassin, even claiming to be the "top operative" of the Crimson Lance and a leader of an Omega Squad, but has since defected.
After helping the Vault Hunters take down Atlas, she traveled Pandora as a hired gun. Desperate for money, she took a job as a Vault Hunter for a low-level Hyperion programmer by the name of Jack. Not much is known about Athena's past, other than that she was trained to be an assassin since childhood, along with many other girls her age, by the Atlas Corporation. She and all the assassins trainee are later recruited into the Crimson Lance.
So what do you think of the cosplay? Not bad right? OK, I know you're still thinking about the Oscars. Relax!