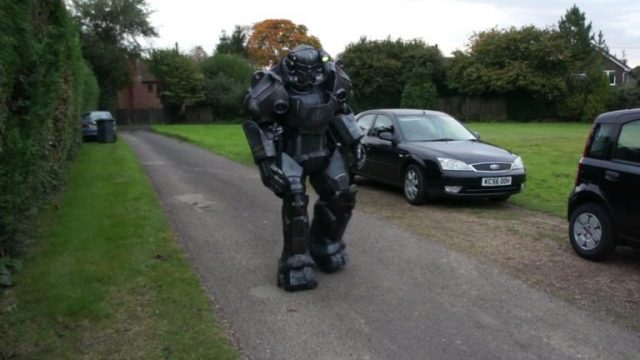 While I completely understand the women dominate cosplay when it comes to fan counts on social media but today's cosplayer deserves more social media attention. This is MrZ and as you can see, he does not screw around when it comes to his Fallout cosplay. Back in October he completed his power armor, and no detail was overlooked. And seriously, we mean no details were overlooked.
Can you even imagine driving down the street and seeing this? I would come to the conclusion that I had been sleeping for years and that the robot apocalypse was already upon us. I think it's safe to say that in my or any of your entire lives you've never seen a Fallout cosplay as impressive as this. If you think you have and you tell me as much, I'll know you're lying.
P.S. MrZ only has 15,000 fans on his Facebook page. This is unacceptable. Like I said, it's easier for women because let's face it, they were a lot of revealing clothes so picking up fans isn't as hard. But MrZ deserves more love. This is just too good.
You really need to see the video below to fully appreciate this amazing build: