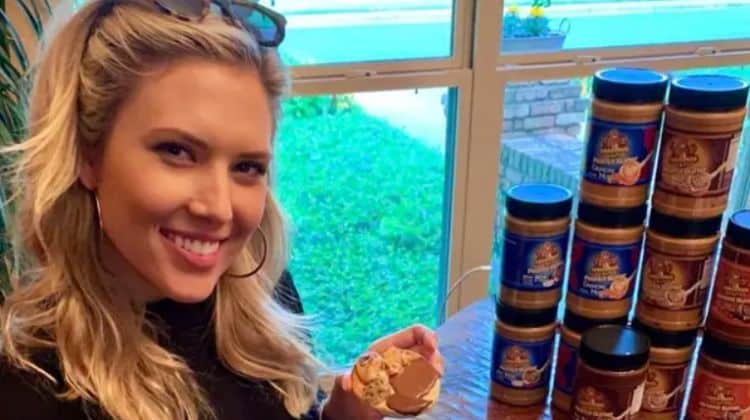 Peter Weber's The Bachelor season has seen viewers get an exciting display of various potential bachelorettes. Starting from a dramatic divorcee to a contestant who seemingly has a history with the bachelor in question, this season seems to be one worth watching. The various bachelorettes on the race to winning Peter Weber's heart are all unique in their own ways and each one of them seems to have a story behind them. There are 2 flight attendants, there is a pilot on this season and a cattle rancher. Avonlea Elkins is among those looking to find love and a partner in Weber.
So who really is Avonlea Elkins? She was born in Fort Worth Texas on 31st August 1992. She was raised in Tarrant County to rancher parents. Her father Dick Elkins ensured that Avonlea and her younger brother learned earlier on how the ranch works. This according to her was when he asked her brother to unhook the tractor and he was unable to. She recalls him being disappointed and saying that he was already old enough to know how a tractor works. That is when he started teaching his children everything they needed to know to become the successful ranchers they are today.
Here are 10 lesser-known facts about The Bachelor star Avonlea Elkins:
1. She was named after a fictional city
You've probably thought to yourself how unique and weird the name Avonlea is and sounds. Well, that is mainly because she was named after a fictional town in Canada out of the very famous series by L.M Montgomery called Anne of Green Gable. The town where the film is set is called Avonlea and it is also the title of one of the books on that series called Anne of Avonlea.
2. Her mother was a flight attendant
According to Factual Ideas, her mother was a flight attendant and she met with Avonlea's father when she was on the job. Avonlea shares that she is a hopeless romantic and she is inspired by her parents' first meeting.
3. She is a cattle rancher
As mentioned above, Weber's season is one with all sorts of women. Apparently, Avonlea Elkins is a cattle rancher and not just by name. She actually has a degree in Ranch Management from TCU. She works at her family ranching business and is the sales representative for the family's steel business. She joked that she had been around cattle so much while growing up that she always assumed that everyone had cattle in their homes just like them. Whenever she milks her cattle every day, she always remembers to thank them for their hard work and produce.
4. Avonlea is a model
From Avonlea's description, we can easily assume she has a poker face. She is a rancher by day and model by night. All these are influenced by her mother who always ensured that her little girl always looked pretty even when they were heading out to the ranch. Her passion for fashion led her to find work as a runway model for the various fashion designers in Dallas Texas. She is currently managed by Campbell Agency.
5. Cattle ranching wasn't her first choice
According to TCU 360, Avonlea had always been a tech-head, so much so that she told her parents that she would be attending her father's alma mater, Texas Tech. However, her mother asked her to visit TCU for one time and if she didn't like it then she could go to Texas Tech. Upon getting there, the recruiter was skeptical since the other applicants didn't have Avonlea's sorority girl looks and he wasn't shy to express his sentiments. However, Avonlea ended up liking the school and joined and today she has her Bachelor of Science in Ranch Management.
6. She is a certified scuba driver
According to her LinkedIn bio on Bach Bracket, Avonlea is a scuba driver. She loves traveling and has traveled to over 40 states in her RV. Her other hobbies include playing the guitar and listening to a good audiobook while snuggled by a fire. She also enjoys working on the ranc and hunting. She recently posted a picture on her Instagram page holding a dead bird.
7. Social media presence
The Bachelor star has a very open and engaging social media presence. She currently boasts of over 20,000 followers on her Instagram page where she posts most of her runway looks and modeling works.
8. Distinctive features
Avonlea stands quite tall with an impressive height of 5'7" which shows why she is perfect for her modeling gigs. She is blonde and has green eyes.
9. What she is looking for in a partner
All Avonlea wants is finding a guy who knows how to work a Southern charm. Her ideal partner should also know what he wants and be one who puts family first and values the institution of family. He should also be one who believes in romantic signs such as her parents' meeting.
10. She was eliminated
We might all think that Avonlea seems too cool to be true and that she is a dream but if you ask Weber, she is not the ideal woman for him. Avonlea was unfortunately eliminated from The Bachelor show in week one. On the other hand, we don't really see Peter Weber as the type of man to live on a ranch.
Summary
Avonlea Elkins is one of those women who are not afraid to get down and dirty. The prowess with which she juggles her professions speaks of a woman who can handle what is thrown at her and the fact that she dived into a usually male-dominated area for a career says a lot about who Avonlea is as a person. She might have been eliminated from the show but on the plus side, it was a great boost for her as it helped put her on the map and hopefully, we will get to see more of Avonlea Elkins on the major fashion runways.
Tell us what's wrong with this post? How could we improve it? :)
Let us improve this post!