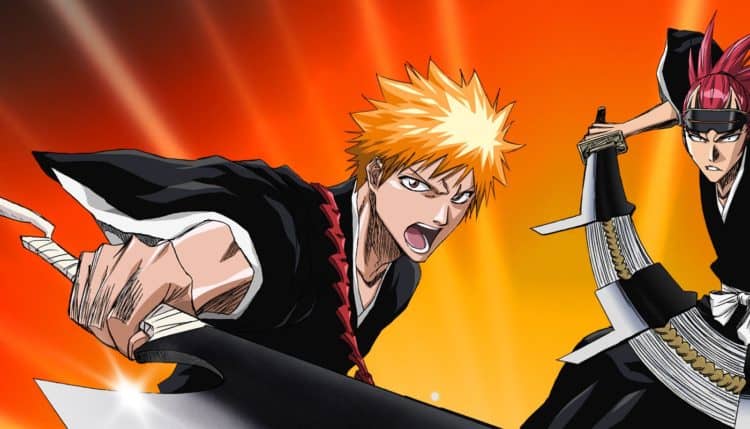 Fans of anime will probably remember the infamous Bleach anime, a series that was wildly popular about a decade ago. It hasn't been in the public eye for some time, but recent talk about its return has left a lot of old fans that loved the original run clamoring to see more. Obviously, there is no doubt that an entirely new generation will come to love the latest installment of the series as well.
Background on Bleach Anime
The last episode of Bleach anime ran all the way back in 2012. At that time, there had been 366 shows that had aired and by all accounts, it was one of the most popular anime series of all time Despite that fact, there was no 367th episode, nor was there any official word on why the show had stopped airing. It was one of the most frustrating things for fans of the series, as it was airing one day and simply gone the next, with absolutely no explanation about why. It was especially difficult for fans to swallow the idea that the show simply wasn't going to continue. As previously mentioned, it was all made much worse by the fact that there was never an explanation about why they had decided not to continue forward with it. The odd thing about it is that an explanation was never forthcoming. No one said anything about it at all. It was almost as if there had been a shift in the universe, from one where the show existed to one in which there never was any such series to begin with.
Times Are Changing
Many individuals who waited with bated breath for some word on the show's return eventually gave up hope. After all, the last time the show aired was in 2012, as previously discussed. It's been nine years since there was even any official word about the show in any capacity. However, there are times when patience is key and this is definitely a perfect example. It has recently been announced that after almost a decade, the series is going to resume. This is something that leaves the original fans jumping for joy.
News About the New Project
Fortunately, there is now plenty of news to be enjoyed about the new project. In fact, Crunchyroll has confirmed that the show is indeed returning this year. The new project will be based on the manga about the Final Arc. It's important to note that the manga itself went on for quite some time after the original series was canceled, so there is plenty of material to do this new project. Even though the manga concluded five years ago, there is still plenty of information to be explored for this series and potentially for additional projects later on down the road. This is something that fans are extremely pleased to hear, as it was always very frustrating for them when the original series was canceled without any type of proper conclusion whatsoever. As previously mentioned, it was airing one day and gone the next, leaving fans wondering what had happened and where the story might have gone had it been allowed to continue.
More Information is Coming
One of the important things to note is that there is a lot of additional information that is currently coming about this new project. As such, there has been some talk that the Final Arc and the Thousand Year War might be combined in some manner during the newest release, something that has a lot of fans on the edge of their seats. In addition, it is known that much of the release of the newest series will be directly tied to the 10th anniversary of the original. That means that fans have to wait just a little while longer in order to finally be able to enjoy a conclusion to something that was so incredibly popular during its original run. This has many of them so excited that they are absolutely over the moon, as many fans had basically given up hope of ever hearing anything about this series moving forward.
The Foundation of Modern-Day Anime
When you consider the fact that Bleach was one of the pillars of modern-day anime, it's almost shocking that it's taken this long for anyone to decide to revive the project. It isn't known if there have been plans to do so for some time that were being kept secret in order to deliberately do all of this as an anniversary release or not. What is known is that this is what is currently happening and fans couldn't be happier. It's also possible that this show will continue to carry its legacy into the next 10 years, possibly influencing an entire generation of people that have never even seen it before. It's rather interesting to think about how fans of the original are essentially passing the torch to younger fans who haven't yet had the opportunity to experience the show.
There is no doubt that fans are anxiously awaiting this new series to air. Many of them would probably have it air right away if they were in charge of the decisions surrounding it. In fact, an overwhelming majority of them have been quite vocal in the fact that they feel like they have waited far long enough to see this newest adaptation. It's understandable that they have a certain amount of frustration considering the long wait. However, the fact that something is actually confirmed and underway is very good news. It's also something that a lot of fans of other anime haven't been as fortunate to experience. Therefore, the fans of Bleach just have to hold on a little while longer in order to get a proper conclusion to what turned out to be one of the most influential anime series of all time.
Tell us what's wrong with this post? How could we improve it? :)
Let us improve this post!