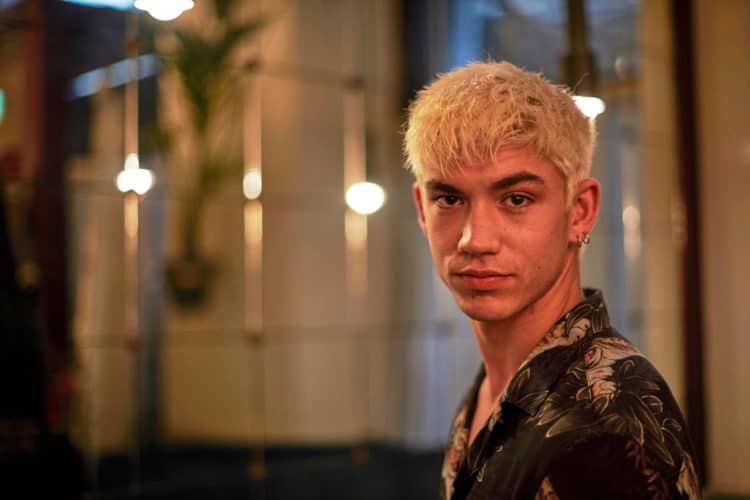 First impressions are everything, and Archi Renaux is certainly making a good one. Even though it's only been a little more than a year since Archi made his TV debut, he's already moving his way up the ladder. He got a big break when he was cast in a main role in the upcoming Netflix series, Shadow and Bone. The series features a cast of up and coming young artists and many people are looking forward to seeing what they can do. If the show turns out to be as successful as people are hoping, it will likely result in Archi's career taking off in a major way. He doesn't have any other projects in the works at the moment, but we'll definitely be seeing more of him. Keep reading for 10 things you didn't know about Archi Renaux.
1. He's From England
Archi was born and raised in England where he first began to develop an interest in acting. Most people assume that people in the entertainment industry as always eager to move to Los Angeles, but that isn't always the case. As far as we can tell, he still lives in the UK and doesn't have any plans to relocate to the United States.
2. He's A Formally Trained Actor
Archi's natural acting talent is what initially got his foot in the door. However, when he decided that he wanted to pursue acting on a more serious level, he knew that he wanted to get an education in acting. He studied at The Unseen Drama School in London. The school is well-known for offering classes on the weekends.
3. He's Been In Music Videos
TV shows are what Archi is becoming best-known for, but he also has some experience on the music video scene. He made his first video appearance in 2016 for the song "Mayflies" by Benjamin Francis Leftwich. He appeared in another video in 2017 for the song "Searching" by Liv Dawson.
4. He Was Drawn To Gold Digger For Its Complexity
Sometimes an actor feels incredibly drawn to a project after reading the script, and that's exactly how Archiwith Gold Digger. He told Bradford Zone, "Gold Digger was exciting to me because the scripts felt different. Usually a series will follow one character, watching them go through all of the motions, but with Gold Digger there are six characters whose point of view we get the chance to experience. You never really think about how an event or action affects each person in a story until you get the chance to explore that."
5. He Loves Fashion
Self expression is the cornerstone of creativity, and acting isn't the only way that Archi likes to share his personality and his sense of style. He loves getting the chance to express himself through his clothing. He enjoys fashion and has a knack for putting stylish outfits together.
6. He's Not Really Into Social Media
As a young actor, many people would probably assume that Archi spends a decent amount of time on social media. That doesn't seem to be the case, however. As of now, it looks like Archi has decided to deactivate his Instagram account. Although he does have a Twitter account, he doesn't post very regularly.
7. He Quit His Job To Pursue Acting
Sometimes in life you have to take a leap of faith to go after what you want. Archi knows this from first hand experience. Prior to getting into acting, Archi was working a 9 to 5 and, like most people, he was thankful for the security that comes with a steady paycheck. Eventually, however, he knew that a traditional job simply wasn't him and he quit so that he could focus on his acting.
8. The Shawshank Redemption Is His Favorite Movie
Is there at least one movie that you could watch time and time again? For Archi, that movie 1994 film The Shawshank Redemption. During an interview with Boys by Girls Archi said, "My favourite film is The Shawshank Redemption. After watching it I cried, and I just couldn't stop smiling."
9. He Got His Start As A Model
The camera loves Archi, and that has also shown through in his work as a model. In fact, he began his career in modeling and got the chance to work with some well-known brands/publications. He also got the chance to participate in Men's Fashion Week which is an international event.
10. He's A Father
Due to his age some people may be surprised to know that Archi is a father, but he is very proud to be a girl dad. He and his girlfriend, Annie, welcomed their first child together in the fall of 2020. We weren't able to locate any information on Archi's girlfriend.