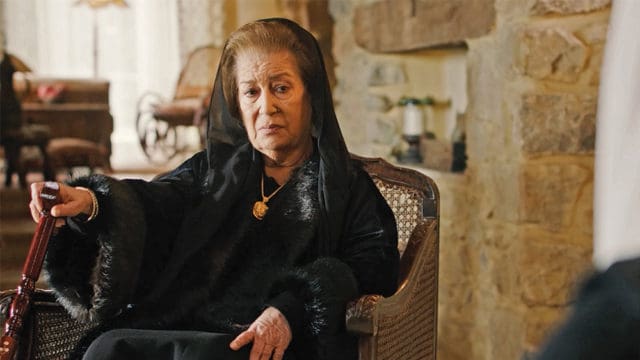 In the Middle East, the current trend is for pay-TV platforms and nascent streamers. Producers in the Middle East are now rethinking their current content formats and taking their lead from Western television. At the moment, the bulk of their content is skeins and Ramadan soaps, but this is all set to change. They now want to adapt Western shows to suit the Arabic market.
Netflix first entered the Middle East market in 2016. The streaming service recently announced that they are releasing 'Jinn', which is their first Arabic original series. It revolves around the lives of a group of teenagers who live in Petra, a city in Jordan. The group is disrupted by a teen supernatural being.
The supernatural drama series will consist of six episodes and will be directed by Lebanese director Mir-Jean Bou Chaaya. He is best-known for 'Very Big Shot' which was his dark comedy debut. Bassel Ghandour, the writer of the Oscar-nominated Jordanian series 'Theeb' has written the new series' screenplay.
Another new entry into the Middle East television market is 'Qalb Al Adala', which translates as 'Justice'. This groundbreaking show was recently picked up by OSN. Although the show is inspired by the American series 'L.A. Law', it is actually based on real law cases that have been tackled by the Abu Dhabi Judicial Department.
Former Emmy Award-winner William Finkelstein has written the screenplay for this, despite working predominantly as a producer in the United States. To gather relevant information, he has collaborated with a local team.
Production of the series is also a joint effort as the series is co-produced by the Middle Eastern production company Image Nation Abu Dhabi along with American company Parkes/ MacDonald Productions, who is based in Los Angeles.
In February 2018, it was announced that Netflix and OSN had reached an agreement that involves people who have subscribed to OSN also having access to content on Netflix. This applies to subscribers living in both the Middle East and in North Africa. Not only is this deal rather unusual, it is also the first time the streaming service has developed a partnership in this part of the world. It has not yet been confirmed whether this will lead to a production partnership in the future.
Constantinos Papavassilopoulos is a London-based analyst who works for HIS Market. He has said that those in the television industry in the Middle East are very keen at the moment to expand their productions beyond Ramadan to throughout the year. However, he highlighted that the main issue with this was money. Approximately 50% of a Middle Eastern production company's money is dedicated to Ramadan with only the remaining budget allocated to the rest of the year.
He went on to explain why this means that a streaming service is an ideal solution. The use of subscription services will give an additional income that will cover production costs and open up possibilities for year-round productions.
Sadek Anwar Sabbah, the president of Lebanon's Cedars Art Production, spoke at the Dubai Film Market in December 2017. He discussed his company's TV show 'Al Hayba' and about how the company is now preparing its very first original content that is specially made for OTT players.
Iflix is now the main competition for Netflix in the Arab World. It launched in the Middle East six months ago and has already made a splash with its first Arabic online original. The benefit of choosing this service over Netflix for subscribers is that it has a lower price point.
Tell us what's wrong with this post? How could we improve it? :)
Let us improve this post!