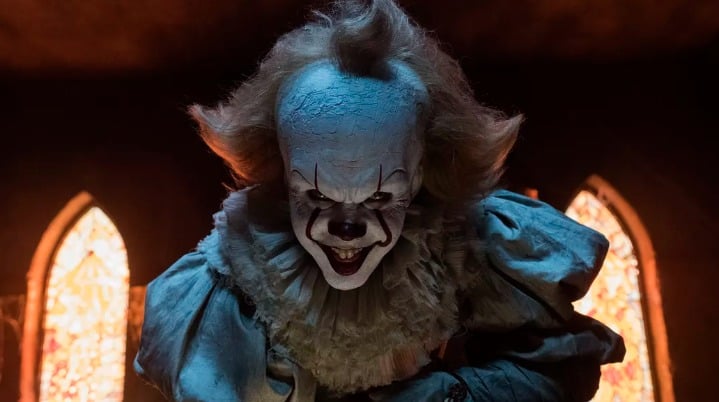 There are some families where acting is obviously in the blood, and when it comes to the Skarsgard family it's definitely something that the four brothers took from their father in great measure since they've all managed to star in movies and/or TV shows that have been off the chain and appreciated by fans everywhere. A couple of them have obviously done a few more things than the others and had a bit more success, but all in all each one of them has been impressive. Their father however, Stellan Skarsgard, is one of the best actors around and it seems amusing that any of his sons might be trying to be just like him. It's not likely, but it's still entertaining to think that they're trying to live up to the legend that their old man has already set far in advance. Stellan has shown that he can play the scary and growling bad guy or the good guy that is still a bit menacing but still very likable, proving that he has the kind of range that is simply hard to match.
Let's see how his sons match up to dear old dad.
Alexander Skarsgard, on the far left, has had a few decent hits, but perhaps his biggest claim to fame is True Blood since the show was one of the most talked about for a while when it was still on, and it was definitely one of those that people seemed to love. When the vampire trend was still high he was one of those that managed to cash in on the whole idea and was able to elevate himself just a bit off of it. The Legend of Tarzan didn't do him any favors, but his role in the remake of Straw Dogs was definitely a bonus that he made good on.
Bill Skarsgard is known by now as one of the most iconic movie villains of all time but there's been plenty of debate over just who did the role of Pennywise better, Bill, or Tim Curry, the original clown from the miniseries so long ago. Let's put that to rest right now, Tim Curry is untouchable since he put in a performance back then that scared the living hell out of people. But Bill, upon coming in and understanding what he was up against, put up a performance that was all his own and didn't upstage Curry but definitely brought a new hint of life to Pennywise in his own manner. So let's say it again, Bill's not better than Tim, he's just different, and in the most perfect of ways.
Gustaf Skarsgard is a guy you know well if you've watched Vikings or Westworld since he's been quite prominent in both. As Floki though he was cinematic gold since he played the character so well and was seen to be absolutely unhinged at times while completely lucid at others. This is the kind of guy that can seem absolutely nuts one moment and utterly serious at the next. His character of Floki is perhaps one of the greatest parts of Vikings that has ever been written, while his time in Westworld has been kind of hard to judge at this time, but is still good enough to be counted as a needed part.
The youngest of his siblings, Valter Skarsgard is also the least known, but he's been making headway in Arn and has been doing what he can to be noticed among his brothers. He has a long legacy to live up to so far and it goes without saying that there has to be a lot of competition in the family when it comes to who's done what and who can top this or that. Maybe it's not like that, but it's certainly a family that knows what it's like to be in front of the camera.
And we can't forget big daddy Stellan Skarsgard since he's where it all originated after all in this particular family. He has so many roles to his name that it's hard to remember them all, but films such as King Arthur when he played a Saxon king and Good Will Hunting when he played an arrogant professor are very memorable times that show just how he can differ from one role to the next. Let's not forget his part in Ronin, where he played an ex-KGB agent that double-crossed his team and paid the price for it, or the fact that he was brought into the MCU first in Thor and then in the Avengers and Thor: The Dark World. Keep in mind, those are just a few of his credits, as this man has been around for a while and has taken on small projects as well as the most grand he could find.
This family is, for lack of a better word, amazing.