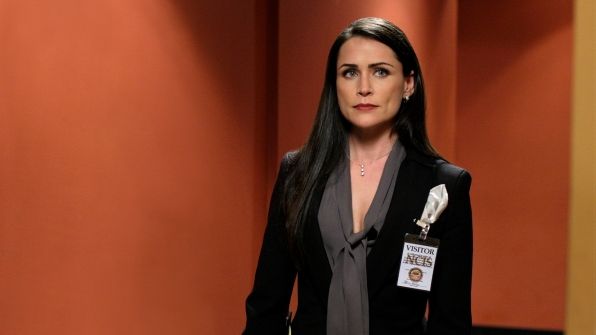 At the outset Rena Sofer looks like kind of a severe woman that you might not want to mess with since in the shows she's appeared in her characters are sometimes just as severe even if there does happen to be a softer side that you rarely see. In real life it's kind of hard to know just what she's like since she does take kind of a hard edge when it comes to various issues in the world and has no trouble making her voice heard and her opinion known. There's a good indication that she's much more laid back in person and doesn't go as hard-edged as she does in her roles, but perhaps it's just her look that makes her seem so severe since there's not a lot of soft lines to her face or body it would seem. In fact it kind of appears that she might be a hard person to approach, but again, that's hard to know for certain unless one talks to her.
Here are a few things you might not have known about her.
10. She's not into fads.
Rena tends to like things that spark her interest, she won't rush out and buy something simply because it's trendy or because someone told her that it's all the rage. That's easy to respect since it means that she's not easily swayed by public opinion.
9. She's been a recurring character on NCIS.
Seeing as how her character on this show is a lawyer there is kind of a good reason why she's so confrontational and why she's managed to get on the bad side of some fans. A lot of people don't seem to care for those that openly challenge Gibbs, but they tend to get use to them over time. Good examples are Kate, Zeeva, Director Shepherd, and pretty much any woman that has something to do with Gibbs.
8. She enjoys being a character actress.
She loves her job and enjoys slipping into a new role each time as she likes the challenge and definitely likes having to put on a new persona each time. Some people get used to acting in one manner for a prolonged period of time but Rena enjoys being a character actor.
7. When her boyfriend proposed she gave him a Rolex that was engraved with the word "yes".
Now that's classy. Who else could possibly think up another way to surprise their future husband and let him know just how much she appreciates him? You would think that this would go down in history as one of the best answers to a marriage proposal ever.
6. She's been very happy with her career.
So far Rena has enjoyed just about everything she's done as an actress and has no real regrets. A lot of actors could possibly say this but to mean it is something different altogether since loving your job and saying you love it are two very different things.
5. She was in General Hospital.
Sometimes it's interesting to find out just who's been in a soap opera before they went towards evening TV and other projects. In fact it's been kind of revealing to see just who's worked the daytime TV circuit in their past.
4. She's been a guest star on quite a few shows.
Rena hasn't confined herself to just a couple of shows when it comes to being a guest star. She's managed to find her way onto an impressive list of shows that have allowed her to show just how talented she really is.
3. She made an appearance in Once Upon A Time.
As the mother of Snow White she became a tragic figure as she would have more than likely been a very positive influence in the life of young Snow had she not died. But as the story goes she did pass on because Snow was simply too good and could not bring herself to sacrifice another person to save her mother's life.
2. Her career started up in 1987.
Rena has been acting now for a little over three decades and has managed to take on an impressive list of credits despite not being widely known as she should be by now. It could be that she's stuck mainly to TV, but it could also be that she's happy where she's at and doesn't seek the spotlight with every moment she has.
1. She's a firm believer in gun control.
Many people are divided on this issue and have been for some time, especially in the wake of the rash of school shootings that have been plaguing 2018. Rena is all for gun control and has made her opinion known over Twitter and in other ways as well.
She's a well-established actress and definitely has a strong opinion that she has no trouble giving voice to most times.