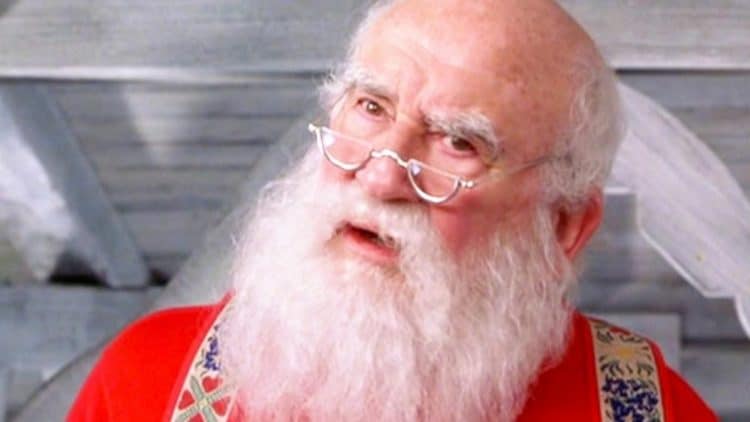 Sometimes a person can look around and just tell things are getting to that point when you realize that the stars you idolized or at least noticed growing up are starting to get older and aren't as prevalent as they used to be. Thankfully many of them are still around like Ed Asner, as their talent and their experience continue to be an inspiration that helps a great many people decide to get into the industry in the first place and strive to be the legends that they look up to. Ed has been around for a long, long time now, and one of the best things to note about him is that throughout his career he's definitely paid his dues. At one point he attended the University of Chicago and then went to work for General Motors before enlisting in the US Army Signal Corps, where he began acting in plays that would lead to his eventual career. At one point Ed was even the President of the Screen Actors Guild and held that office for four years. He's done a great many things in his career and has earned his accolades.
Here are just a few clips for those of this generation so that they might better understand just what Asner has done and why he's such a great actor.
Elf
A lot of guys have played Santa Claus over the years and a lot of them have done a great job. While the movie wasn't about Santa Claus, Elf still allowed Asner to shine in a way that was kind of great since he displayed a rather gruff but kind personality that might not have fit with everyone's idea of the jolly old gift-giver but still managed to fit into this movie fairly well. The film has found a following that has gained it the status of a favored movie when the holidays hit, as Elf is on the TV and on everyone's minds every November to December it would seem. Asner gives a great performance as Santa Claus largely because he stands as one of the counterpoints to Will Ferrell's manic acting which, though not terrible, is kind of all over the place at times. If nothing else, Asner definitely puts his two cents in during this film and grounds the story with the inclusion of the actual Santa Claus figure.
Up
Up is the kind of movie that makes some people turn it off before it even gets going since it's so incredibly sad. Asner doesn't even come into play with this movie for the first long and drawn-out explanation of Carl and Ellie's lives, though honestly this is perfect since it shows the two growing together through one trial after another and weathering the adversity that comes their way. By the time Asner comes into the part Carl is an old man that is set in his ways and is not ready to move on yet until he has no choice. Of course even then he finds a way to prolong the inevitable, and ends up finding a new friend and taking the adventure that he and Ellie had always talked about. This story is great since it reminds us that the only adventure worth having is the one that sees you moving forward with your life when things get rough and then enjoying when the skies are clear and the going is easy.
Cobra Kai
If you've watched Cobra Kai season 1 then you have a good explanation for why Johnny was so messed up in the original film. His stepfather, Sid, was horrible to him throughout most of his life and kind of helped to shape Johnny into the macho jerk he would be later on. Now that he's older and trying to keep his life on an even track however Johnny is still struggling with his past and Sid really isn't helping. One thing you can say about Sid however is that he wants Johnny out of his life and Johnny couldn't agree more, but somehow Sid decided to feel a hint of something akin to loyalty towards Johnny's mother since he promised that he would take care of Johnny. However much he tries though their relationship is so toxic that everything Sid says comes out as an accusation and a condemnation of Johnny's current life, which only makes things worse. In truth the two are better off apart as they already are in the show and despite the fact that Johnny does finally accept Sid's money, their relationship would never be anything more than what it was.
Ed Asner is one of the greats that tends to get looked over occasionally it seems but is easy to remember and easy to look up to as an entertainer. Among the cinema legends that are still with us he stands as one of those you can truly describe as a role model to other actors.