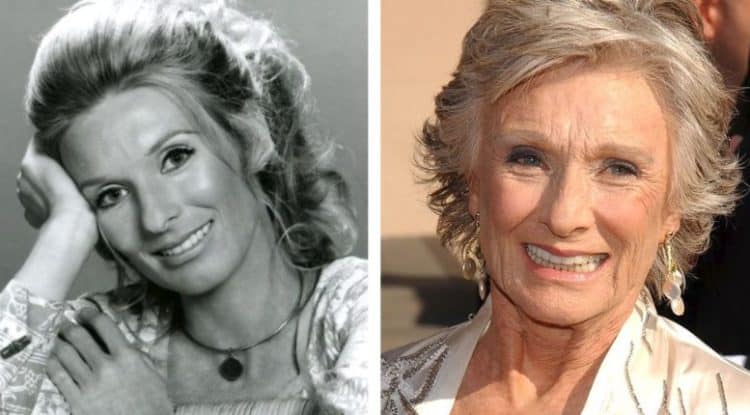 Cloris Leachman is definitely one of those actors you can honestly say that you've seen more than once, but you'll have to check your memory and possibly your movie shelf to see just where it was. Chances are you'll have to search a little harder for her older stuff, but if you grew up during the 90s you might remember her a little better with a different accent. She's one of those actresses that can become an entirely different person depending on the movie or TV show and be completely convincing no matter what part she's playing. Watching her you almost begin to hate the woman when she plays a particularly mean character and love her when she's been someone nice. She is one of those folks that can get you to be on her side or stand against her entirely. That's just how good she is at what she does.
Here are a few things you might have seen her in.
Phyllis
Phyllis was a spinoff of The Mary Tyler Moore Show and only lasted a couple of years but it was a step in the right direction at least. If you read her filmography you'll be able to see that she's participated in a lot of different productions throughout her career and hasn't allowed a show being cancelled or a part being cut to stop her. In fact Cloris has been rather busy throughout the years and despite her age at this point she's still going strong.
Malcolm in the Middle
Ever have the one relative you just didn't want to be around because they were the meanest, nastiest person you've ever met? That was Ida. She was mean as the day is long, almost always coming up with a fresh new insult for her family, except for Reese. He was the only one that seemed to be immune to most of her acidic speech since he was so much like her that it was hard to understand how Malcolm and Dewey turned out so bright. Ida would spit at people, drink, smoke around the kids, and she didn't care a single bit about what her habits did to others or how they felt about her since she was so wrapped up in her own miserable life that she couldn't see past the end of her nose. One has to wonder just how far down Cloris had to dig to find this woman since in real life she seems like a very sweet lady.
The Longest Yard
Funny thing about Adam Sandler movies, you'll almost always find one or two older actors in there that you can remember from way back in the day. This one of course had to have Burt Reynolds since he was in the original, but Cloris was a humorous addition since she played the widowed old woman that worked in the warden's office and had access to all the things the inmates needed to study how the guards played the game. The only thing was that in order to get them Paul had to spend a little bit of time with the excitable secretary and then, before they got to look at the game film, the cons were given a chance to see surveillance footage of Paul and the secretary playing a few interesting games, nothing too kinky, but definitely embarrassing.
Beerfest
There was never any easy way to say it in this movie, Great GamGam was, um, well, a little looser than most when it came to her sense of sexual morality. She didn't hide anything she'd done in her life and to be honest it was a lot funnier that way since it made her more of a character and less a part of the scenery. The fact that Cloris can keep up with the Broken Lizard bunch is just awesome since she held her own and then some. Of course she's got a lot of years on all of them and it's fair to say that she's been skilled in making people laugh for a lot longer as well. Something tells me that the guys managed to learn a few things from her and this made the movie even better. Beerfest however is definitely one of those movies that is best with a cold brew and good friends all around.
Throughout her long and illustrious career it seems like Cloris has been on top a lot and then kind of hit the middle ground for a long while, becoming the actress you've seen a lot but don't always remember. That's not a bad place to be really since it affords a lot of actors a great deal of leeway and even some peace of mind knowing that you won't get mobbed walking down the street to the convenience store. Plus, people will remember her, no matter if they have to take a moment to think from where.