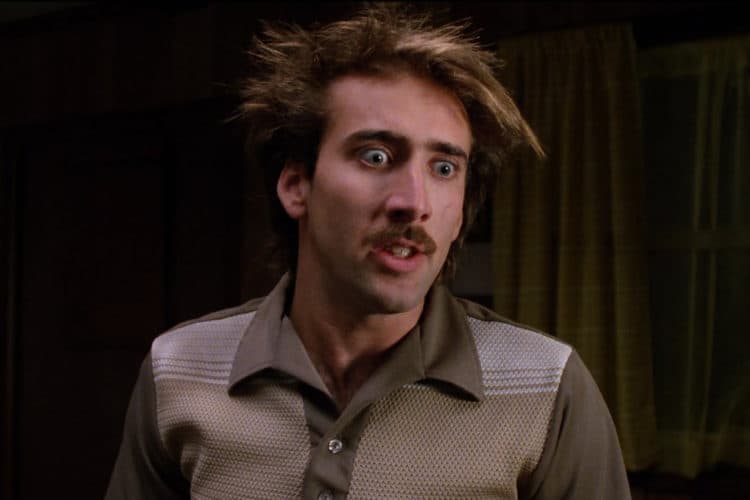 Believe it or not celebrities do go broke from time to time. They make bad investments, squander their fortunes on things that wouldn't make sense to many people, and sometimes try to live well beyond their means. Just because they're in Hollywood doesn't mean they're always rolling around living the good life. Some of the most famous people you've ever seen have been absolutely broke at one time or another. Some of these names might be surprising while others might be common knowledge. Keeping mind they made some rather poor choices to get to this point despite the level of fame they've achieved.
There are a lot of celebrities that went broke in their day, but these are just some of the most notable.
Burt Reynolds
Reynold's has had one long and storied career ever since he played running back at Florida state and on through the 1970's when he was really popular. Since that time he's wracked up so much debt that he eventually started selling off his movie memorabilia to break even. He'll deny much of it but the truth seems to be that he's taken some of the worst roles in his career not long after it was determined that he was flat broke and needed the money.
Larry King
As of now King isn't doing too bad, but in the late 1970's he was paying through the nose to a long list of creditors. Even when he was given his own talk show the money didn't last considering how many times he was married and then divorced. Alimony payments took a hefty toll from his wallet for many years and left him almost penniless. As of now he's doing a lot better, but for a while he was as close to being down and out as it comes.
Wayne Newton
You would think a guy whose name is synonymous with Las Vegas wouldn't have money issues. However, he had around $20 million in debt at one time, a side effect of his extravagant lifestyle. He had to keep performing just to pay the debt and to afford his plastic surgery bills. It's kind of hard to tell one of Las Vegas's star performers that all the plastic surgery in the world isn't going to keep age and gravity at bay for long.
Meat Loaf
Give credit where credit is due at least. That was Meat Loaf's problem when it came to giving the proper credit to the guy that helped him out with "I Would Do Anything For Love". The co-writer sued Meat Loaf and nearly bankrupted him in the 1980's. From that point on the singer wrote all of his own material and has since made an impressive comeback. One thing he won't do thankfully is sell out.
Toni Braxton
Despite her awesome voice and decent run of success it seems like Braxton really overestimated her own fame. She continued to spend even when the royalties on her song started to trickle in and then finally dry up. This led to two bankruptcies in less than five years, and there might be a third on the way. Rumor has it she was still allowed to purchase a $3 million dollar home while she was still $50 million dollars in debt. Yeah, it might be reasonable to assume that she'll be looking at bankruptcy number 3 fairly soon if she hasn't already.
Sinbad
He didn't really do much after "Necessary Roughness" that was worth talking about. He starred in a few less than stellar movies and didn't do much in the way of his TV success, but he was still a noted comic that people liked. When it was revealed that he owed the IRS $8 million dollars however he had to give up his home and declare bankruptcy to get himself out of the hole he'd unwittingly dug.
Mickey Rooney
Rooney actually filed for bankruptcy in the early 1960's and spent a good deal of his career after that trying to come back from it. At one point his net worth was $12 million dollars, but when he filed he had only about $500 to his name. It would appear that the former child star didn't invest his money too wisely and decided to have more fun than he could afford in his youth. By the time of his passing he'd thankfully climbed out of that hole.
Pamela Anderson
After the fame she had on Baywatch and all the cameos she's had in her long career you would have thought Pamela would have been set for life. From the plastic surgeries to the nice home to the partying and living the good life Pamela Anderson was having the time of her life until she was noticed by the IRS. Failure to pay her taxes had this former lifeguard drowning in debt for a while before she finally found a way to climb back out.
Gary Busey
How many actors do you know that get to act crazy for a living to pay the bills? Yeah, there might be a few, but none that are really on the same level as Gary Busey. After a car accident that left him seriously injured and revealed a cancer diagnosis when he was in the hospital Busey's medical bills were racked up to well over a million dollars. Since then he's been acting crazy and out of control on screen and as much as people love it a lot of them don't seem to realize that a lot of this isn't acting, it's just him being nuts trying to pay his bills.
Courtney Love
Being connected to Kurt Cobain, who was considered a god among musicians, and having her own band didn't seem to last as long when it came to the money that both produced. A serious drug problem and way too much overspending led the singer to massive financial issues that forced her to sell the rights to the Nirvana songs she'd gained a stake in as well as her house. Considering the conspiracy theories surrounding Cobain's death though not a lot of people feel too sorry for her.
Wesley Snipes
So it seems like being a mega star after being featured in so many action flicks isn't enough to afford a comfortable living. Of course owing $12 million to the IRS and just not paying it due to wanting to have fun is kind of ridiculous as well. Snipes served his time for tax evasion up until 2013 and since then has only starred in one really notable action flick, "Expendables 3". Rumor has it this was more of a favor from Stallone than anything since the film was already filled with action stars.
Leif Garrett
Some stars have been riding high on fame borrowed over from the past decades, but Leif Garrett has been riding when he can thanks to an allowance from his mother. The former teen idol from the 1970's had a little too much fun in during his short run as a celebrity and wound up losing everything. Nowadays he's a barely known name that doesn't really get remembered by anyone under the age of 40.
Brendan Fraser
With his success in The Mummy and it's following movies you would have thought that he'd be a Hollywood stud for years to come. Unfortunately Hollywood will barely touch him now. As of the current time he has to take anything that comes his way just to pay child support, after which he's still extremely broke.
Donald Trump
Yes, at one time our current POTUS did in fact come close to being completely broke. That was until he learned how to work the system and file for corporate bankruptcy instead of personal bankruptcy. This was how he was allowed to get bailed out and still spend more than it takes to run a small city. After four bankruptcies you would think that a guy who still lands on top would be thoroughly investigated, but to date Trump is still spending money hand over fist and making it just as fast.
Michael Jackson
You might think being the child of Michael Jackson would leave you a nice estate and a healthy inheritance, but you'd be wrong. Neverland Ranch took nearly $10 million to operate per year and his constant plastic surgeries were a constant drain on his funds. By the time he passed away his vast fortune was down to almost nothing which meant that his kids likely had more debt to look at than fortune.
Gary Coleman
It's strange to hear of someone going bankrupt without it being completely their fault, but Gary Coleman is not entirely at fault for the situation he encountered by the age of 18. Thanks to his role in Different Strokes he would have been set up comfortably by the time he reached the age of adulthood, if not for his parents. That's right, when mom and dad Coleman got a hold of his wealth they went a little overboard and by the time he turned 18 he only had about $200,000 of it left. From millions to hundreds of thousands Coleman was left with only enough to make a comfortable life earning whatever he could from cameos and other TV appearances.
Nicolas Cage
This is what it looks like to spend well beyond your means. Nicolas Cage tried to accumulate as much extravagance as he could by purchasing mansions, jets, and any other type of expensive item he could find. The problem was that by the time he had to file for bankruptcy he was around $14 million in debt. It shouldn't come as any surprise that he had to sell off nearly everything he owned just to satisfy the debt, thereby kind of erasing the life he tried to make for himself. Since he's still acting in films he's come close to paying off the debt, but one can only hope that the first time around was a lesson learned.
Lindsay Lohan
A lot of partying, a lot of addiction, and a lack of common sense led Lohan to plummet from what was supposed to be a promising career into a dry spell that lasted for many years. After Mean Girls she virtually disappeared except in the tabloids. Eventually her partying lifestyle caught up to her when she had to file for bankruptcy in 2012. She owed far less than a lot of others on this list, but that's more likely due to the fact that she was worth a great deal less. Too much time without a steady paycheck does make your net worth go way down.
Marvin Gaye
People from every current generation have likely heard of Marvin Gaye. What a lot of people might not have heard is that he's been flat broke for years. He had one of the worst habits when it came to being rich, he liked to spend more money than he was making. Since filing bankruptcy he's had to depend on the kindness of friends as he's lived on couches, in the back of vans, and with just about anyone that will have him. It doesn't matter if you write enough love songs to fill a book, you still need to watch that you don't spend past your means.
Willie Nelson
This should come as a surprise to no one. He's another star that almost every current generation should know about, and not just because he went broke. At one time he owed about $16 million to the IRS. A lot of people chose to agree to disagree about how he went paying off the debt. He composed an album that was front and center about the issue of his debt and what it was meant to do. To some people it seemed a little sketchy to be recording an album that almost begged people to help him pay back his debt, but fans still flocked to his aid and in three years' time he had his debt paid off and started making money again. To this date he's still singing and making a comfortable living as he continues to make his way across the country.
Just being a celebrity doesn't keep your fortune secure. Plenty of celebrities have found this out the hard way.