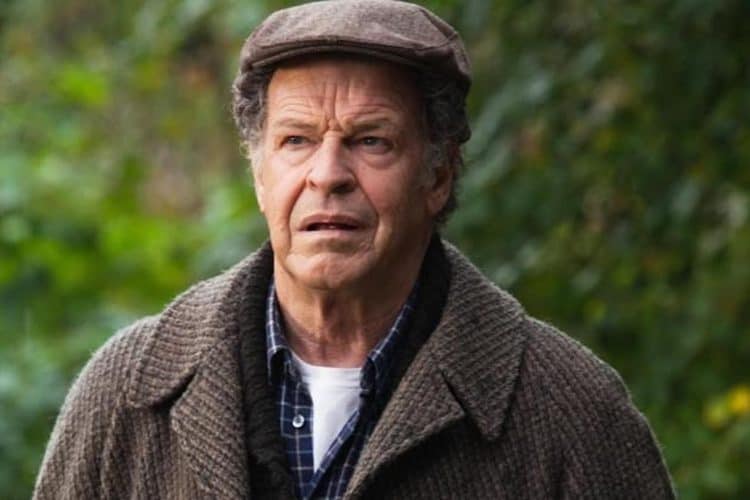 With a career that has lasted for more than 40 years, John Noble has defied the odds several times over. Not only has he been able to find longevity in an industry where it's hard to come by, but he is still acting in his early 70s. Over the years, John has earned more than 60 acting credits and the list just keeps growing . His wide range of talent has allowed him to play all sorts of different characters. He is perhaps best-known for his role as Walter Bishop in the TV series Fringe and his role as Denother in the film The Lord of the Rings: The Return of the King. One of his most recent roles includes an appearance in the popular TV series, The Boys. Keep reading for 10 things you didn't know about John Noble.
1. He's Been In Several Video Games
When it comes to acting, John Noble has done a little but of everything. His on screen wroles are definitely what have gotten him the most attention, but he's also done some voice work. He has appeared in several video games over the years including Infinity Blade III in 2013. Most notably, he voiced Scarecrow in the 2015 game, Batman: Arkham Knight.
2. He Enjoys Doing Theater Work
John has done many stage productions over the years and he loves the opportunity to switch things up and get away from the screen. In fact, he spent many of his early acting years strictly doing stage productions. Like many theater actors, he believes that doing plays can be a great way for an actor to really sharpen their skills.
3. His Plan Was To Go To Law School
Becoming an actor wasn't always the career path that John envisioned for himself. He didn't even get into acting as a hobby until he was a teenager. In his younger years, his plan was to attend law school, however, he knew that he wasn't really passionate about that.
4. He Didn't Get Into TV Until He Was 40
The entertainment industry has never been shy about letting it be known that young and hot is what sells. For that reason, most actors usually hit their peak by their 20s. John Noble's journey was much different, however. He didn't even get into the TV world until he was in his 40s.
5. His Daughter Is An Actress
The apple certainly didn't fall far from the tree when it comes to John's daughter, Samantha. She is also an actress and began her career in the late 1990s. In 2012, she even got to work with her dad when she appeared in an episode of Fringe. John also has two other children but it doens't appear that they're into acting.
6. He's Not Afraid To Share His Political Views
As we move closer and closer to the 2020 presidential election, things in the political world are becoming increasingly tense. Lots of people are shying away from making their true views known, but John Noble isn't one of them. On his Twitter account, he has been very vocal about his disdain for President Trump and his support for Joe Biden's presidential campaign.
7. He Never Planned On Becoming A Director
John has also done some behind the scenes work in the theater world, although it wasn't something he ever planned on getting into. He told Geek Chic Elite, "I never meant to be a director, I don't know how I got into it, but I spent a long time doing it and really, it wasn't my first love. My timing was kind of unusual…"
8. He Really Loves Quesadillas
Do you have a a favorite food that you always order any time you go out to eat? For John Noble, that item is quesadillas. During an interview with Screen Rant he said, "I'm a quesadilla man…I just love cheese. So that's what I get when I go out somewhere. I order quesadillas. My wife will say, 'Don't get quesadillas.' It's primitive, isn't it? I'll have a quesadilla and a coffee please. And I go to some places now, where I live, and they don't even ask me anymore. They just bring it out [laughs]."
9. He Started A Charity Organization
John was diagnosed with osteoporosis in 2012. This condition results in bones becoming weak and brittle and primarily effects people over the age of 50. Since his diagnoses, John has become passionate about bone health and started a charitable organization called Noble Bones.
10. He Is Passionate About Science
For John, playing Walter Bishop in Fringe was more than just a role. In real life, John is passionate about science and he is particularly interested in psychics and scientific theory. He loves thinking about the possibilities of the future and he's always reading new scientific material.
Tell us what's wrong with this post? How could we improve it? :)
Let us improve this post!