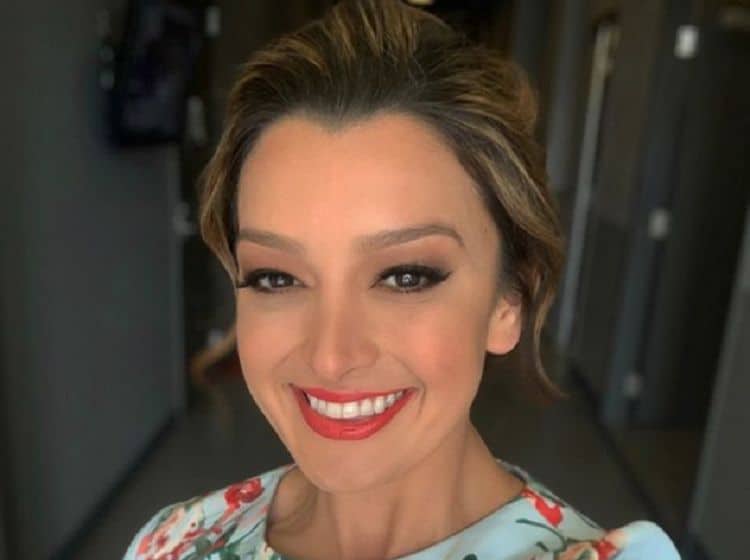 When they say like mother like daughter, they might as well be referring to Antonietta Collins and Maria Antonieta Collins. Antonietta grew up watching her mother in newsrooms, and sometimes Maria even took Antonietta along to her workplace. The experience made Antonietta want to grow up to be like her mother; thus she studied sports management at Mount Union College. She is now a sportscaster at ESPN, having joined the network in 2013. Here are some facts you most likely do not know about her.
1. Her most valuable piece of advice
One thing that Antonietta treasures along her journey is the realization that everyone has a different path to take, and we cannot compare our route with everyone else's. Therefore instead of fighting to be like your competitors, she urges aspiring journalists to focus on bettering themselves until they attain their goals.
2. Her greatest obstacle
They say you should not laugh at someone who is not fluent in your language because it means it is not their mother tongue, and they know another language. For Antonietta, Spanish was her first language, but in her home, they spoke both Spanish and English. However, she retained her accent, which she carried to her anchoring position. Unfortunately, not everyone appreciated the way she pronounced people's names, and she was trolled on Twitter. It affected Antonietta so much that she began Americanizing even Spanish names, which had her mother calling her out for not being authentic. Luckily, Antonietta's employer told her to stay true to herself, and all he wants from her is to be clear in her reporting. Therefore she did not have to conform.
3. She felt pressure to prove herself
Currently, women have been represented in every industry, but there is still a fight for gender parity. When she joined the media as a sports reporter, Antonietta recalls that there were very few women who were reporting locally. She therefore always felt the need to prove she was the best reporter there is by showing that besides being beautiful, she knew her way around the sports arena.
4. Her mother is her worst critic
Some mothers will pamper their children, and others will push their children to be the best version of themselves. Maria Antonietta is one who does not like to see her daughter slacking off. Her daughter's work engrosses her so much that she will watch her on television to see if she is doing something wrong. As Antonietta revealed o The Spun, Maria is very candid and once told Antonietta that she had to turn the television off because she kept using a crutch word. Antonietta knows that her mother means well and has been supportive to the point of choosing Antonietta's wardrobe since the ESPN anchor confesses to having poor taste in clothes.
5. She began using social media as a call of duty
When Antonietta joined Univision's Dallas affiliate, she was expected to use social media to reach the younger audience and interact with the existing viewers. Therefore in 2011, the reporter started using social media and held the position of "Social Media Anchor," which she believes helped her gain experience in her sports anchoring job. Although at ESPN, she is not expected to rely on social media to connect with fans, she still feels it is crucial since, in this age, that is where most people are spending their time.
6. She was in an abusive relationship in her teenage years
Antonietta's love life, or lack of, could be attributed to her earlier traumas. Although there are no precise details about what happened, her mother's book "When the Monster Awakens" reveals that her youngest daughter went through an abusive relationship with her boyfriend during her teenage years. Antonietta is the youngest daughter of Maria, so it is easy to fill in the blanks. The anchor seems to have preferred to never talk about it because were it not for her mother's book, we might have never known what she underwent.
7. She believes being bilingual is one of her biggest assets
Although Antonietta was mocked for her Spanish pronunciation of words, she considers the fact that she can speak in both English and Spanish has helped her in her career as a sports journalist. She shared with Forbes that most baseball players are Spanish and are yet to have a grasp of the English language hence prefer to interview in Spanish to avoid misinterpretation. Besides, talking in a language that the players understand makes interviews more authentic, and getting their names right is a plus.
8. She stayed without a job despite having a degree
We are told education is the key to unlocking our dreams but considering the rate of unemployment, degrees are becoming irrelevant, Antonietta found that out after graduating from college, and no one wanted to hire her. However, she did not give up; the young girl then worked hard just as her mother had taught her and landed her first job as the Univision's production assistant.
9. Her mother was married to her stepfather as the third wife
It would be great if all families stuck together, but any relationship therapist will tell you there is no point in making it work for the sake of the kids. That said, Maria and Antonietta's biological father divorced in 1992, and Maria moved on with Fabio Fajardo. Maria became Fabio's third wife, and the two raised Maria's daughters until Fabio, unfortunately, died in 2006 from cancer.
10. Her mother stayed with her stepfather despite his infidelity
According to AARP, as the third wife, Maria was already used to dealing with Fabio's exes. However, she found out that her husband was still seeing other women after discovering a picture of him kissing another woman on his cell phone. As it turned out, the relationship was more than a fling, and Fabio had gone ahead to marry the woman behind Maria's back. Strangely, despite knowing all these hurting details, Maria chose to stay with Fabio in his last days, loving and caring for him till he passed away in October 2006.
Tell us what's wrong with this post? How could we improve it? :)
Let us improve this post!