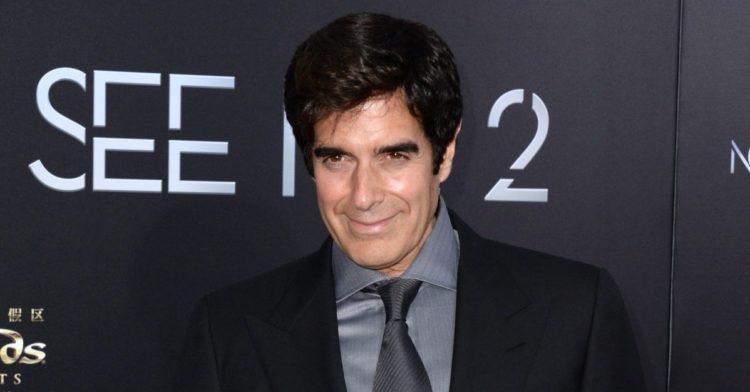 From the 80s to the mid-2000s, David Copperfield was synonymous with magic. Known all over the world for his skills as an illusionist, Copperfield left people stunned with his ability to do 'magic' tricks. From making people disappear and traditional card tricks all the way to playing with fire and escape illusions, David Copperfield could do it all.
For a while, it literally seemed like he was everywhere. Even for those who weren't fans of illusions, it was impossible to avoid Copperfield and his shows. In recent years, however, we've heard less and less about the legendary Copperfield. So, if you've been wondering what he's been up to these days, continue reading to find out what ever happened to David Copperfield.
A Little Background On David Copperfield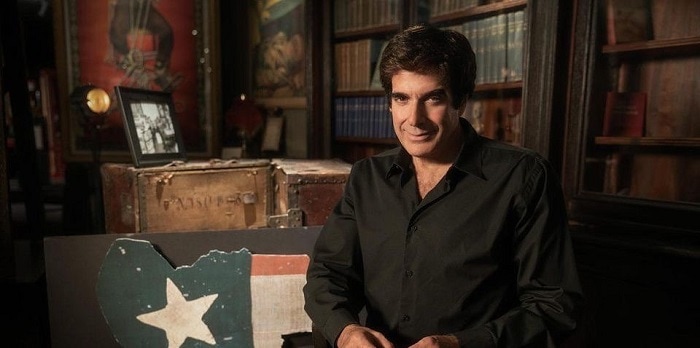 Although he is known all over the world as David Copperfield, that isn't actually his name. David was born David Seth Kotkin in Metuchen, New Jersey. He began practicing magic when he was a child and was admitted to the Society of American Magicians, making him the youngest person to receive that honor. Magic wasn't his only interest, though. At an early age, he also had an interest in the theater world. He even cites some of his influences as famous actors instead of magicians.
When he was an 18-years-old at Fordham University, he began performing under the name David Copperfield which was taken from the Charles Dickens character. By the time he was a teenager, he had created his own show, and it was clear that he was going to be something special. He began his TV career during the 1970s when he hosted an ABC special called The Magic of ABC. He went on to become a fixture on TV with nearly two dozen specials between the 70s and early 2000s. Copperfield also had a few acting roles here and there.
Some of his most notable achievements include holding 11 Guinness World Records as well as winning more than 20 Emmy Awards. Although he had a lot of success over the years, his career hasn't been without its less-than-stellar moments. He injured himself several times throughout the years, including an incident in 1989 where he accidentally cut off his fingertip with a pair of scissors during a show. Fortunately, doctors were able to reattach it.
What Happened To David Copperfield?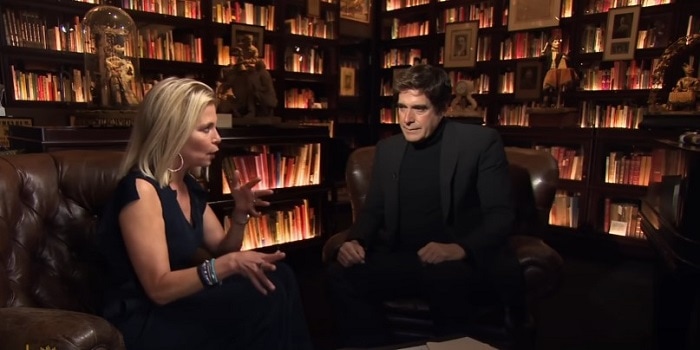 David Copperfield's superstar status began to lessen as the 2000s approached. He had been the top magician for years, but other talented performers began to emerge and create competition. On top of that, there were even specials that revealed how many magic tricks are done. This is something that lowered public interest in illusions. After all, it's no secret that things tend to lose their magic when you see how things really work behind the scenes. By 2001, Copperfield ultimately decided to stop doing TV specials, and after that, many people lost track of him. However, what lots of people don't know is that he has continued to perform this entire time.
Even though he hasn't been on our TV screens lately, he is still doing his thing. He currently performs a Las Vegas residency at the MGM Grand. He performs every day, and his shows last for 90 minutes. His residency has been popular, but it hasn't been without its issues. In 2013, he found himself in legal trouble after a woman who had volunteered to participate in one of his tricks alleged that she had gotten a brain injury during the show. A jury found Copperfield negligent but not financially responsible in the case. The jury's decision also resulted in the mechanics of the trick, "Lucky #13", being revealed to the public.
Where is David Copperfield Now?
Copperfield also published a book in 2021. It's called David Copperfield's History of Magic. It gives an illustrated insight into the world of illusions. On top of what he's done as a magician, he is also a successful businessman. In the mid-2000s, he purchased 11 islands which he has since named The Islands of Copperfield Bay. These islands have become popular private resorts for some very big names, including Oprah Winfrey and John Travolta.
There doesn't seem to be any information on whether or not David ever has plans to return to TV. However, it isn't looking too promising. He seems to be happy with how things are going for him now, and he still has lots of devoted fans who flock to the MGM Grand daily to see him perform.
People who want to keep up with David Copperfield will be happy to know that he is active on social media. He has accounts on both Instagram and Twitter.
Tell us what's wrong with this post? How could we improve it? :)
Let us improve this post!