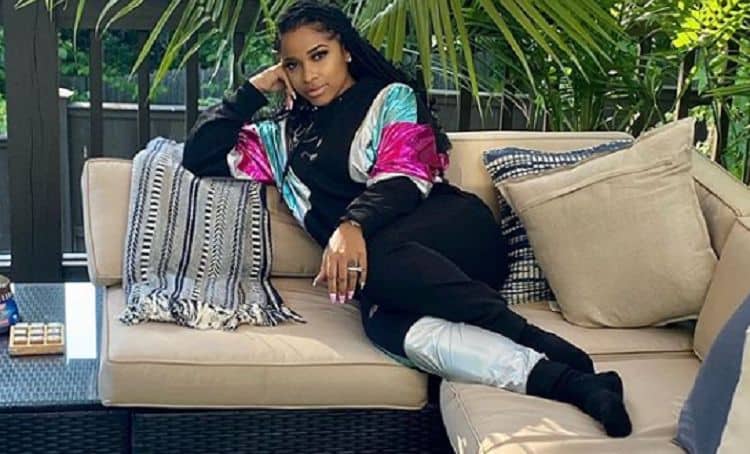 Better known to some as Toya, Antonia Johnson first rose to prominence due to her relationship with rapper, Lil Wayne. The long time sweethearts have one child together and were married briefly from 2004 to 2006. Even after her divorce from Lil Wayne, Toya has remained a well-known and well-respected figure in the hip-hop community. Throughout the years, Toya has become a successful entrepreneur and she's always kept herself out of drama. Continue reading for 10 things you didn't know about Antonia Johnson.
1. She's Been On 6 Reality Shows
You've probably seen Toya's face on your TV screen more than a few times. She's been on several reality shows throughout the years across multiple networks. Her first appearance came in 2009 as one of the stars of Toya and Tiny, a show that she shared with her good friend and fellow hip-hop wife, Tameka 'Tiny' Harris. She has also appeared on shows like Friends and Family Hustle and Growing Up Hip Hop: Atlanta.
2. She's Published Several Books
In addition to being a fiance, mother, and entrepreneur, Toya is also an author who has released books through her own publishing company. Most recently, she wrote and released a children's book called Learning Colors with Reignbeaux which was inspired by her young daughter, Reign.
3. Quarantine Has Given Her A New Beauty Regimen
Being quarantined at home has forced lots of people to get creative when it comes to things like hair and makeup. Instead of being able to go out and get those things done by a professional, lots of people are learning on their own. Since being stuck in the house, Toya has learned how to do her own hair and makeup.
4. She Lost Two Brothers To Gun Violence
Toya has suffered a lot of loss in her life. Two of the most tragic losses came in 2016 when two of her brothers, Rudy and Joshua, were shot and killed while sitting in their car in New Orleans. In 2019, the person who killed both men was convicted of their murders.
5. She Suffered From Postpartum Alopecia
After giving birth to her second daughter, Reign, in 2018, Toya noticed that her edges were starting to thin. At first, she was confused about the change, but eventually realized she was suffering from postpartum alopecia. This condition is common in women who have recently had children as changes in hormones after pregnancy can result in hair thinning/loss.
6. She Started Dating Lil Wayne In Middle School
Toya and Lil Wayne's marriage may have been short, but their relationship wasn't. The two actually began dating when they were middle school and had their daughter when they were in their early teens. Toya says that Wayne initially proposed to her when she was 16 and she was 17, but they didn't end up taking the idea of marriage seriously until years later.
7. She Was Diagnosed With Fibroids
In 2017, Toya took a trip to her doctor after experience strange symptoms including weight gain and excessive menstrual cramps and bleeding. She was eventually diagnosed with fibroids which are benign tumors that grow on the uterus. Toya was scared when she recieved the diagnoses because she didn't know anything about fibroids. However, she has since made some lifestyle changes that have reduced her symptoms.
8. She's Gone By Two Other Last Names
Now known as Toya Johnson, she has also gone under two other names in the past. During her marriage to Wayne, she took his last name: Carter. During her marriage to Memphitz Wright from 2011 to 2016, she went by the last name Wright. She will likely change her name one more time when she and her fiance, Robert 'Red' Rushing, get married.
9. She's Good At Double Dutch
Toya is the kind of person who always keeps a trick up her sleeve. One of the tricks she revealed recently was the fact that she's got some serious double dutch skills. Not only does Toya enjoy double dutch, but she also recognizes that it could be a positive outlet for the youth. Earlier this year, she hosted her very first double dutch tournament which she says "was a huge success".
10. She Lives A Healthy Lifestyle
Being and staying healthy are two things that are definitely at the top of Toya's priority list. She loves to eat healthy food and work out on a regular basis. At the start of 2020, she announced that she was going to buckle down even more to start making better lifestyle choices.