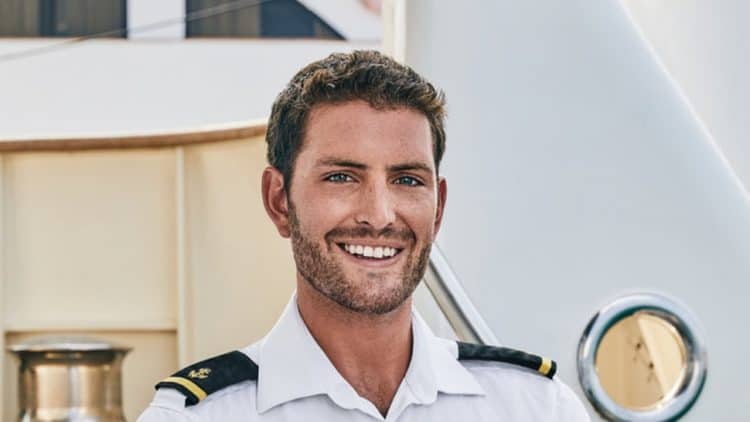 Below Deck is an American reality show that follows the lives of crew members who work aboard luxury yachts. The seventh season has just started and Tanner Sterbeck is featured as a crew member for the first time. Here are ten things that you may not know about him.
1. Thailand Is The Furthest He Has Traveled From Home
This season of Below Deck sees the crew working on a yacht in Thailand. Tanner is a big fan of traveling and has visited many different countries in the past, but Thailand is the furthest that he has traveled. In the past he has visited several countries in Europe and photos from these trips can be seen on Instagram. If he continues with his career in yachting, then there are a good many other places all around the world that he will get the chance to visit.
2. He Has Worked As An Actor And Model In The Past
In the past he has done some acting and modeling work. This mainly took place when he was living in California. It was not a career that he looked at pursuing on a permanent basis but it was something that he had fun with while it lasted. His acting work meant that he has had experience of speaking in a number of different accents, including English, Australian and New York. It remains to be seen whether he will be using any of these accents during his time on Below Deck.
3. He Also Worked As A Lifeguard
His bio on the Bravo site also reveals that he spent some time working as a lifeguard after college. He worked at the Coppola Winery which is located in California. The winery is a popular attraction during the summer and he would have been kept very busy when he worked there. It is also quite a high profile attraction in the area that people visit from all over the country, so it would have been good experience for dealing with the different types of people that he will meet when working aboard a yacht. Although he did enjoy this work, he decided that working on a yacht would provide a more stable career.
4. He Has Experienced Drama On A Boat Before
There is always some sort of drama taking place on Below Deck, but this is something that Tanner already has experience of, as reported by Bustle. When he finished his certification for working above yachts he was the first person in his class to get a job. However, this excitement turned out to be short-lived when the yacht he was working on was raided by the FBI. The boat ended up being seized and all of the crew lost their jobs. This may have put some people off yachting as a career but Tanner was determined to find another boat to work on.
5. He Has A Close Relationship With His Family
Tanner is the youngest of four children and he has a very close relationship with all members of his family. He first became interested in working on a yacht because it was something that his brother Chris was doing. He is particularly close to his grandparents and he lived with them for a while after he moved to California. He also spends a lot of time with his niece Penelope and he often takes her out on day trips when he is back home.
6. He Played Lacrosse In College
While he was in college he played lacrosse as a defensive player. He was also a coach for a junior varsity team in California. He had always been interested in sport since he was in high school where he played basketball and football as well as lacrosse. He describes himself as athletic and still plays sports such as golf today to help keep himself fit and to relax whenever he has some spare time.
7. He Spent A Year Traveling Across The US In His Van
He did take a year off from his yachting career to travel across the United States in a van with his dog Tito. His dog has accompanied him on many of his trips and there are lots of photos of them together on his Instagram page. He has always had a sense of adventure and this is one of the reasons that working aboard a yacht is a career that appealed to him so much.
8. He Grew Up In Long Island
Tanner grew up in Long Island and this is where he says he learned how to party. He grew up with his family in the town of Sayville. Sayville is known as the gateway to the Fire Island communities that are popular vacation spots. It was here that he first found his love for surf and sand, and he made the decision to move to California so that he could really embrace this lifestyle.
9. He Likes To Party
He has said that he expects to be the member of the Below Deck crew that parties the hardest. One of the things that appealed to him about working on a yacht was the chance to have fun at the same time as seeing a bit more of the world. Even though he sees himself as someone who plays hard, he also works hard as well. As part of the Below Deck cast he will have the opportunity to do both and there are certain members of the crew who will make sure that all his work is done before he starts to party.
10. His Motto Is Good Vibes Only
Distractify reports that Tanner's motto is GVO or Good Vibes Only. This is something that we should see in the upcoming episodes of Below Deck. From the first few episodes of the new season it seems as if Tanner is hoping that his carefree attitude will help him to impress Kate, who he seems to have taken a shine to. His carefree attitude is likely to make him popular with the rest of the crew and the passengers on the yacht.
Tell us what's wrong with this post? How could we improve it? :)
Let us improve this post!